Reference Intake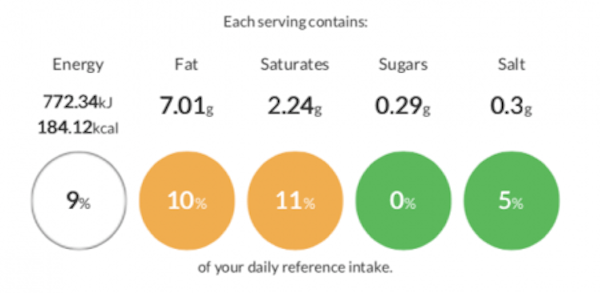 Dietary info
N/A
Allergens
Contains Cereal Containing Gluten
Ingredients
2 Eggs
Pork Mince (200g)
1 Egg Yolk
Parsley, chopped (1½ Tsp)
English Mustard (½ Tsp)
Worcestershire Sauce (½ Tsp)
Salt & Pepper (To Taste)
Flour (Dusting & Coating)
Eggs (For Coating)
Dried Breadcrumbs
Vegetable Oil (For frying)
Method
1.
Place the eggs into cold water and cook for 5 minutes from cold. Plunge the eggs in cold water to stop them cooking, shell carefully under water and place to one side.
2.
Put your pork mince in a bowl and add the egg yolk, mustard, Worcestershire sauce, parsley and small amount of seasoning. Mix until well combined.
3.
Take small amount of the meat and cook off in a frying pan, taste and adjust seasoning with salt and cracked black pepper.
4.
Divide the pork mince into two, dust the table with flour and flatten each pork piece until an oval shape, 8cm high and 6cm wide. Dry the eggs with a piece of kitchen paper then lightly dust in flour.
5.
Place the egg in the middle of the mince and gently shape the mince around the egg. Seal the edges and make sure the mince is evenly distributed.
6.
Roll the scotch eggs in flour then beaten egg the finally the breadcrumbs.
7.
Deep fry the scotch eggs at 150˚C until golden brown. Allow to rest before serving and keep warm.