Roasted Breast of Duck, Charred Chicory with Fig & Date Jus
Reference Intake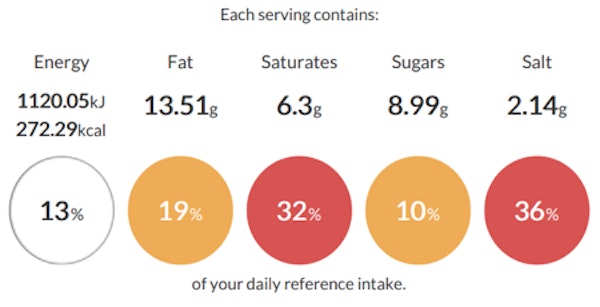 Dietary info
N/A
Allergens
Contains Cereal Containing Gluten
Ingredients
2 Shallots
1 Carrot
1 Leek
Garlic (2 Cloves)
Celery (1 Stick)
Thyme (1 Sprig)
1 Bay Leaf
Red Wine (20ml)
Port (100ml)
Red Wine Vinegar (50ml)
Chicken Stock (500ml)
Otter Vale Date and Fig Relish (2 Tsp)
Vegetable Oil
2 Duck Breasts
Otter Vale Redcurrant, Mint and Orange Jelly (4 Tsp)
1 Head of Chicory
Caster Sugar
Soy Sauce (100ml)
Orange Juice (400ml)
Butter (50g)
4 Fresh Figs
Method
1.
For the Fig & Date Jus: Roughly chop the shallots, carrots, celery, leek and garlic.
2.
Add enough vegetable oil to cover the bottom of a medium-sized pan and place over a medium heat until it starts to smoke.
3.
Add the chopped vegetables and, keeping them moving, cook until they reach a dark brown colour.
4.
Add the thyme, the bay leaf, then the red wine, port and vinegar. Turn down to a low heat and reduce the mixture until very little liquid is remaining.
5.
Add in the chicken stock and reduce again by half.
6.
Strain through a fine sieve into another pan.
7.
Return to the heat and reduce again until syrupy, then add the date and fig relish (If the sauce is too thick, add a splash of water).
8.
For the Duck: Season the duck breasts with salt and pepper and place them in a cold frying pan.
9.
Bring the pan up to a high heat and cook the duck evenly until both sides are golden brown.
10.
Remove the pan from the heat and rest the duck.
11.
For the Chicory: Remove any damaged outer leaves then cut the chicory in half, lengthways.
12.
Sprinkle the chicory with a little caster sugar and caramelise in a hot pan.
13.
Remove the pan from the heat and rest the duck.
14.
To Serve: Cut the figs in half and place a teaspoon of Otter Vale Redcurrant, Mint and Orange Jelly on each fleshy fruit half and then place under a hot grill to glaze.
15.
Slice the duck breasts and plate with the chicory and figs then pour over the jus.