Real Good Ketchup's Red Berry Cobbler Recipe
Reference Intake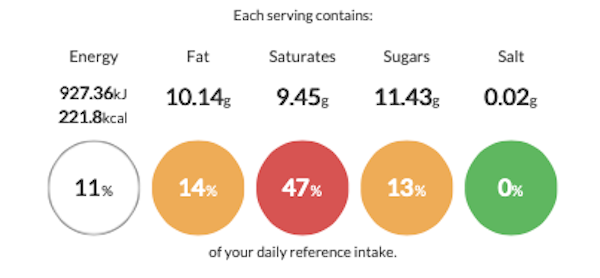 Dietary info
Allergens
N/A
Welcome to The Erudus Recipe Book, where we share delicious recipes from our manufacturers and friends in the food industry and throw in all the allergen and nutritional information as an added bonus. It's also the perfect place to highlight our Recipe Builder tool – designed to aid caterers by automatically aggregating nutritional values, costs and allergy statements as you add ingredients.
This week's recipe comes from our friends over at Real Good Ketchup, who specialise in healthy table sauce options with no added sugar.
With summer starting to kick in, the time is ripe for fresh fruity desserts perfect for enjoying in the sunshine, and so we're excited to try Real Good Ketchup's twist on this classic – though you can probably guess what the secret ingredient is!
Gluten-free, dairy-free – in fact, free from all 14 of the major allergens, as well as suitable for vegans, it's a pudding just about everyone can enjoy.
Serves: 6 fruity friends
Time to Make (including oven time): 30 minutes
Storage instructions: Eat immediately hot or cold. Keep in the fridge and eat within 4 days.
Ingredients
Frozen Berries (300g)
Real Good Tomato Ketchup (20g)
Coconut Oil (60g)
Maple Syrup (4 Tbsp)
Brown Rice Flour (125g)
Method
1.
Preheat the oven to 200 C.
2.
Place the frozen berries into a glass oven-proof bowl and mix in with the ketchup. Place in the oven whilst it heats up.
3.
Bring the flour and coconut oil together with your hands until you form breadcrumbs. Drizzle in the maple syrup and stir.
4.
Remove the berries from the oven and sprinkle the breadcrumbs on top evenly. Place back in the oven for 20-25 minutes until the topping has just started to go golden brown.
5.
Serve with dairy-free ice cream or yoghurt.