Real Good Ketchup's Red Berry Cobbler Recipe
Ingredients
Frozen Berries (300g)
Real Good Tomato Ketchup (20g)
Coconut Oil (60g)
Maple Syrup (4 Tbsp)
Brown Rice Flour (125g)
Reference intake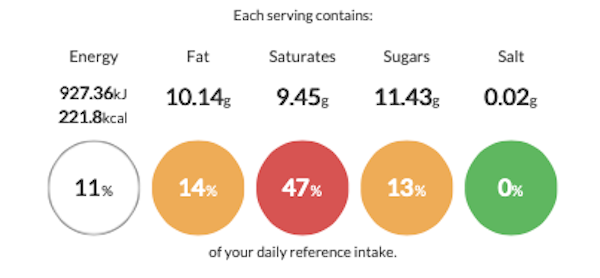 Method
1.
Preheat the oven to 200 C.
2.
Place the frozen berries into a glass oven-proof bowl and mix in with the ketchup. Place in the oven whilst it heats up.
3.
Bring the flour and coconut oil together with your hands until you form breadcrumbs. Drizzle in the maple syrup and stir.
4.
Remove the berries from the oven and sprinkle the breadcrumbs on top evenly. Place back in the oven for 20-25 minutes until the topping has just started to go golden brown.
5.
Serve with dairy-free ice cream or yoghurt.