Paramount's BBQ Lentil & Mixed Seed Burger With Chargrilled Avocado & Caramelised Onion Hummus
Reference Intake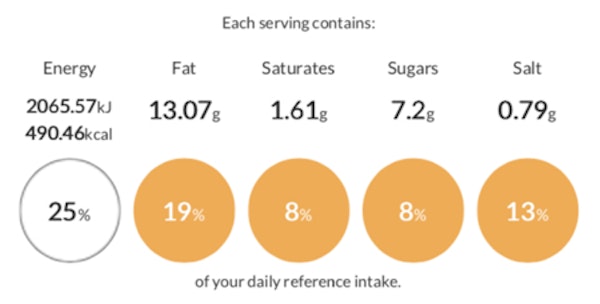 Dietary info
Allergens
Contains Cereal Containing Gluten
Ingredients
For the Burgers & Avocado:
Paramount BBQ Lentil & Mixed Seed Burgers (4 Burgers)
Seeded Burger Buns (4 Buns)
1 Avocado (Sliced & Chargrilled)
Pea Shoots (1 Small Bag)
BBQ Sauce (2 Tbsp)
For the Hummus:
Canned Chickpeas (200g)
Lemon Juice (2 Tsp)
Garlic Cloves (2, Crushed)
Ground Cumin (1 Tsp)
Tahini (1 Tbsp)
Olive Oil (2 Tbsp)
Paprika (1 Tsp)
Pinch of Sea Salt
Water (4 Tbsp)
Caramelised Onion Chutney (1 Tbsp)
Method
1.
For the Caramelised Onion Hummus: Drain the chickpeas and rinse.
2.
Add the chickpeas, olive oil, lemon juice, garlic, tahini, cumin, paprika, salt & water to a food processor and blend until smooth and creamy.
3.
Stir through caramelised onion chutney.
4.
Check seasoning levels and adjust to your preference.
5.
Transfer to a container, cover & place into the refrigerator until ready to serve.
6.
For the BBQ Lentil & Mixed Seed Burgers: Preheat deep fat fryer oil to 180°C.
7.
Cook the burgers from frozen for 6-7 minutes.
8.
Drain thoroughly before serving.
9.
Destone the avocado and scoop the flesh out onto a chopping board.
10.
Slice the avocado into even slices.
11.
Pre-heat griddle pan until smoking hot.
12.
Once hot add the sliced avocado and cook until char lines are present on each side of the slices.
13.
Place to one side until ready to serve.