Giant Pigs in Blankets Traybake by The Jolly Hog
Reference Intake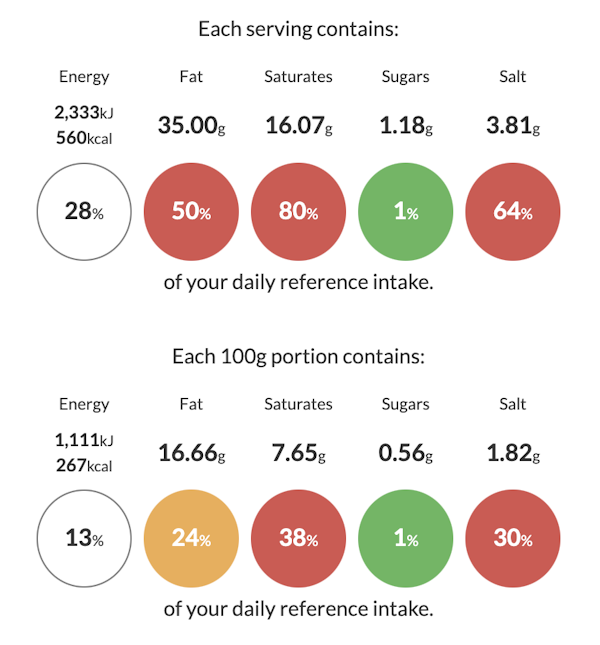 Dietary info
N/A
Allergens
N/A
Welcome to The Erudus Recipe Book, where we share delicious recipes from our manufacturers and friends in the food industry and throw in all the allergen and nutritional information as an added bonus.
It's also the perfect place to highlight our Recipe Builder tool – designed to aid caterers by automatically aggregating nutritional values, costs and allergy statements as you add ingredients.
This giant pigs in blankets traybake is the ultimate winter warmer. Meat manufacturer The Jolly Hog are getting us in the spirit for Christmas with their giant pigs in blankets traybake recipe, combining brie and rosemary to give it that festive taste. Use this recipe for a Christmas leftovers recipe when you have leftover pigs in blankets too!
Ingredients
1 pack of The Jolly Hog Oak & Beech Smoked Streaky Bacon
1 pack of The Jolly Hog Little Porker chipolata sausages
1 pack of Gnocchi
Olive oil (or truffle oil)
Brie
Tenderstem broccoli
Rosemary
Salt & pepper to taste
Method
1.
Start by wrapping your Little Porker chipolata sausages in our Smoked Streaky Bacon. Use a rasher per sausage. This will make your Giant pigs in blankets
2.
Pre-heat the oven to 200c fan
3.
Pour your gnocchi into an oven tray and make sure it's evenly spread out. Drizzle with olive oil, salt and pepper and rosemary and toss so that the gnocchi is covered with oil so that it'll go extra crispy (our favourite thing about roasted gnocchi)
4.
Now it's time to build your pigs in blanket traybake! Add your bacon wrapped sausages on top of the gnocchi. Cook in the oven for 20 minutes
5.
Check on your giant pigs in blanket traybake. Turn the sausages over, and add your tenderstem broccoli evenly spread out
6.
Slice brie into small chunks add layer on top of the traybake to add a delicious creamy cheesiness to the recipe. You can even make this a full on Christmas recipe and add cranberry sauce to the pigs in blanket traybake. What's more Christmassy than pigs in blankets, brie and cranberry after all?
7.
Return to the oven and cook until the bacon wrapped sausages are fully cooked and browned and the broccoli is cooked