McCain Buffalo Chicken Crispers
Bake time
7 hours (Slow Cooking)
Reference Intake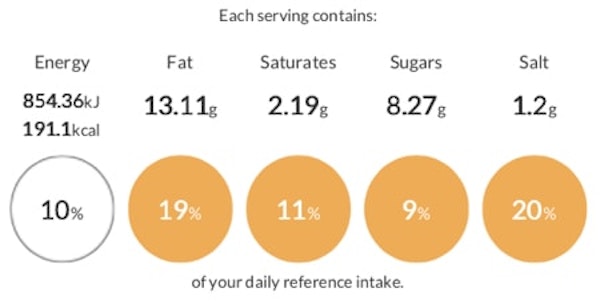 Dietary info
N/A
Allergens
Ingredients
3-4 lb Boneless & Skinless Chicken Thighs
Olive Oil
1 Large Onion (Diced)
2/3 Cloves Garlic (Minced)
Smoked Paprika (2 Tsp)
Salt (2 Tsp)
Freshly Ground Black Pepper
Barbecue Sauce (358ml)
Spring Onions (Chopped)
Coriander (Chopped)
Cajun Spices (Sprinkled)
Mayonnaise with Paprika (Mix in Paprika to taste)
McCain Staycrisp Crispers
Method
1.
Mix the Olive Oil, Diced Onion, Garlic Cloves, Smoked Paprika, Salt, Black Pepper and Barbecue Sauce in a bowl.
2.
Add in Chicken Thighs and turn to coat. Cover and add to slow cooker for 5-7 hours on low until tender and easy to shred.
3.
Remove chicken from slow cooker and use 2 forks to shred. Add chicken back to mixture and stir to coat chicken in sauce.
4.
Cook McCain Staycrip Crispers at 200℃ for around 12 minutes until crispy. Once cooked add to a plate or bowl to serve.
5.
Season McCain Crispers with Cajun Spices, then top with the BBQ Pulled Chicken. Finally, add chopped Spring Onions and Coriander on top and serve with Paprika Mayonaise.