La Tua Pasta Pumpkin Ravioli with Bolognese Sauce
Reference Intake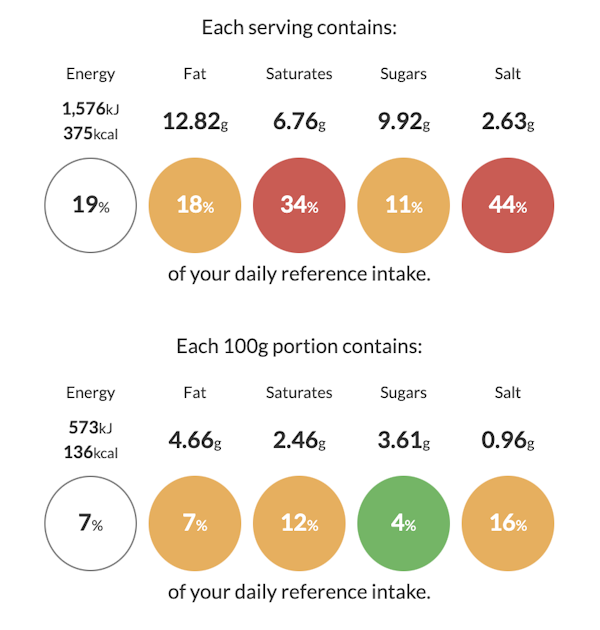 Dietary info
N/A
Allergens
Contains Cereal Containing Gluten
Welcome to The Erudus Recipe Book, where we share delicious recipes from our manufacturers and friends in the food industry and throw in all the allergen and nutritional information as an added bonus.
It's also the perfect place to highlight our Recipe Builder tool – designed to aid caterers by automatically aggregating nutritional values, costs and allergy statements as you add ingredients.
Ingredients
La Tua Pasta Ravioli Pumpkin (250g)
Bolognese Sauce (270g)
Parmigiano Reggiano (30g)
Method
1.
In a large sauce pan add 1 litre of salted water for every 100g of pasta. For 250g of pasta add 2.5 litres of water.
2.
Bring the water to a gentle boil and put in the Ravioli
3.
Cook for 3 – 4 and a half minutes depending on preference
4.
Gently heat the Bolognese sauce in a frying pan without burning and transfer the Ravioli using a slotted spoon making sure that some of the starchy pasta waster makes it into the pan with the Bolognese sauce. (The starchy pasta water is part of the dish.) You can always add 1 tablespoon of pasta water after if you would like.
5.
Gently coat the ravioli with the sauce, plate and garnish with Parmesan and... Buon Appetito!