Korean Chicken Wings with Garlic Salt by Cornish Sea Salt Co.
Reference Intake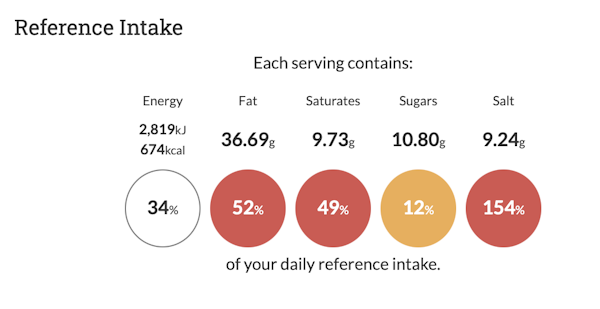 Dietary info
N/A
Allergens
Contains Cereal Containing Gluten
May Contain Sulphur Dioxide
Welcome to The Erudus Recipe Book, where we share delicious recipes from our manufacturers and friends in the food industry and throw in all the allergen and nutritional information as an added bonus.
It's also the perfect place to highlight our Recipe Builder tool – designed to aid caterers by automatically aggregating nutritional values, costs and allergy statements as you add ingredients.
Ingredients
Buttermilk (300g)
Chicken Wings (1kg)
3 tsps Cornish Sea Salt Chilli Hit
Cornflower (400g)
Plain flour (70g)
Vegetable Oil (600ml)
2 tsps gochujang
2 tbsps soy
2 tsps garlic Cornish Sea Salt
1 tbsp sesame oil
3 tsps dark soft brown sugar
2 limes
3 Spring onions, thinly sliced
2 tbsps sesame seeds
Method
1.
If you have time, marinate the chicken wings in the buttermilk and Cornish Sea Salt Chilli Hit overnight, or for a few hours to let the flavours infuse.
2.
Use a deep sided medium pan and add the vegetable oil. Gently heat to 150/170c or test with a bit of batter to see if it fries. You don't want it on a very high heat where the oil starts smoking.
3.
Wipe the buttermilk off the chicken and toss in the cornflower and plain flour mix. Gently fry for 20 mins until golden and cooked through. Best to fry the chicken in small batches so there is space around each wing to crisp. Repeat until all cooked and test one to see if its cooked through.
4.
While your wings are cooking make the sauce. Add all the remaining ingredients to a small saucepan, including Cornish Sea Salt Really Garlicky, and heat up until the sugars have dissolved and it's thickened slightly. You want a tomato ketchup consistency.
5.
Toss your fried chicken in the sauce and finish some big squeezes of lime and top with some sesame seeds and spring onions.