JimJams Chocy Banana Bread
Reference Intake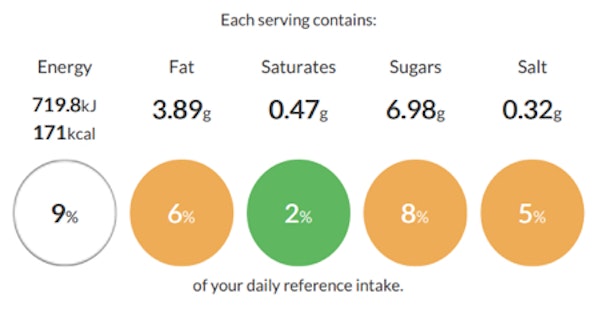 Dietary info
N/A
Allergens
Contains Cereal Containing Gluten
Ingredients
Plain Flour (440g)
Baking Powder (1 Tsp)
Softened Butter (55g)
2 Eggs
1½ Bananas (Mashed)
Milk (75ml)
JimJams Hazelnut Chocolate Spread (175g)
Butter (For Greasing)
Method
1.
Pre-heat oven to 180°C (Gas Mark 4). Lightly grease a loaf pan with butter.
2.
In a medium bowl, whisk together flour and baking soda.
3.
In a separate large bowl, add the eggs to the butter, one at a time, beating well after each egg is added.
4.
Add mashed bananas and milk, beat until well combined. Add flour mixture, beat until flour is incorporated.
5.
Place the choc Spread into a microwavable bowl and heat on high for 30 seconds. Add 1 cup of the banana bread batter to the Choc mix and stir until well mixed.
6.
Spoon Choc batter alternately with plain banana bread batter into the prepared loaf pan. Swirl batters together with a knife.
7.
Bake for 40-50 minutes. Cool in pan for at least 15 minutes and then remove loaf from pan and place on a wire rack to cool completely.