Havelok Pollock and Harissa Fishcakes, with Moroccan Tabbouleh & Harissa dipping sauce
Reference Intake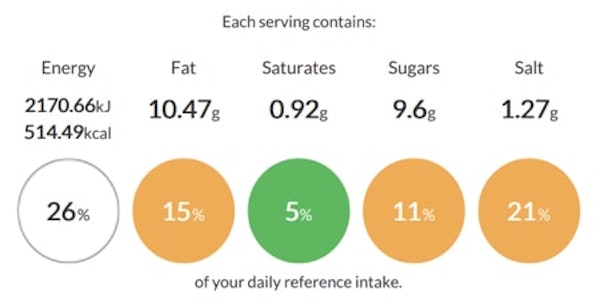 Dietary info
N/A
Allergens
Contains Cereal Containing Gluten
Ingredients
Havelok Pollock & Harissa Fishcakes
Tabbouleh
Bulgar Wheat (70g)
Chicken Stock (200ml)
1 Red Onion
Parsley (20g)
Mint (5g)
Coriander (15g)
Rocket (10g)
2 Concasse Tomatoes
1 Lemon (Juiced)
Olive Oil (1 Tbsp)
Harissa Dipping Sauce
Chickpeas (400g)
2 Jarred, Roasted Red Peppers
2 Garlic Cloves
1/2 a Lemon (Juiced)
Olive Oil (4 Tbsp)
Salt & Pepper (To Taste)
Method
1.
For the Tabbouleh: Cook the Bulgar Wheat in the Chicken Stock for 8-10 minutes at a high heat. Then leave to cool.
2.
Dice the Red Onion, Parsley, Mint, Coriander, Rocket and Tomatoes and combine with Lemon Juice.
3.
Add the mixture to the cooled Bulgar Wheat and add Olive Oil.
4.
For The Fishcakes: Cook the Fishcakes from frozen at 200°C for 10-12 minutes or until crispy.
5.
For the Harissa Dipping Sauce: Prepare 400g Chickpeas. Drain and rinse in cold water.
6.
Add to blender with Red Peppers, Garlic, Lemon Juice and Olive Oil.
8.
Add Salt & Pepper to taste.