"Charlotte Kidd Eats" Harrisa Chicken Pittas
Reference Intake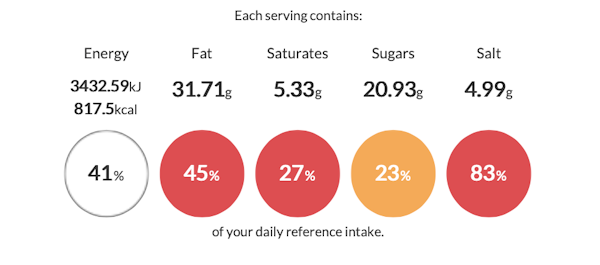 Dietary info
N/A
Allergens
Contains Cereal Containing Gluten
In celebration of National Poultry Day why not try these delicious Harissa Chicken Pittas? They're packed with flavour and protein, making them a real crowd favourite.
In need of a delicious recipe for National Poultry Day? This recipe from Northeast food blogger Charlotte Kidd of Charlotte Kidd Eats is colourful, tasty and nutritionally balanced with a range of veggies, and the chicken packs a protein punch...
Ingredients
2 Chicken Breasts
4 Heritage Carrots
2 Whole Beetroot
1 Can of Chickpeas
6 Mini Pitta Breads
6 Cherry Tomatoes
1/2 Red Onion
1/2 Bunch of Coriander
1/2 Cucumber
1 Jar of Harissa Paste
4 Tbsp of Tahini
1 Lemon
2 Tbsp of Olive Oil
Salt and Pepper
Method
1.
Cover your chicken breasts and carrots in the Harissa paste on the morning to allow them to marinate.
2.
Roast your beetroots and marinated carrots for 45 mins in the oven on 180 degrees.
3.
Chop up 1/2 red onion, cherry tomatoes, 1/4 cucumber, 1/2 tin of drained chickpeas, coriander and mix with olive oil and salt & pepper to taste.
4.
Mix 2 tablespoons of tahini with some boiling water to create a paste, add a squeeze of lemon and salt/pepper.
5.
Heat up a griddle pan and add your marinated chicken breast for a few minutes on each side to get some colour, then transfer to the oven for a further 20 minutes.
6.
Remove the beetroot from the oven when ready and allow to cool.
7.
Add the other 1/2 of drained chickpeas, 2 tablespoons of tahini, the cooled beetroot, 1/2 lemon juice, garlic powder and salt & pepper to the blender to whizz up. (Add a little water or olive oil to help loosen)
8.
Take your chicken out and give it about 5 minutes to rest before shredding up.
9.
Whilst waiting for your chicken, re-heat the washed griddle pan and add your pitta breads to warm up.
10.
Plate up everything and enjoy!