Grinder Salad Sandwich by Moribyan
Reference Intake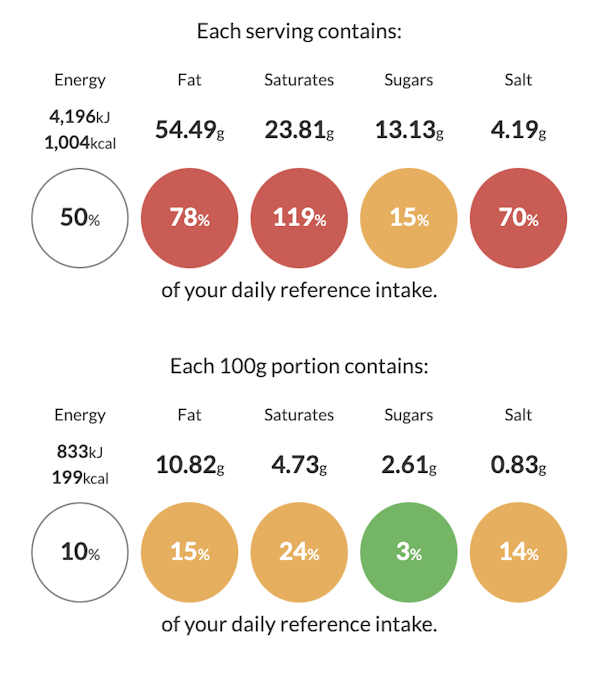 Dietary info
N/A
Allergens
Contains Cereal Containing Gluten
Welcome to The Erudus Recipe Book, where we share delicious recipes from our manufacturers and friends in the food industry and throw in all the allergen and nutritional information as an added bonus.
It's also the perfect place to highlight our Recipe Builder tool – designed to aid caterers by automatically aggregating nutritional values, costs and allergy statements as you add ingredients.
Ingredients
For the garlic & herb butter:
1/4 cup unsalted butter melted
1 tablespoon parsley finely chopped
2 teaspoons garlic finely minced
1 tablespoon parmesan grated
1/4 teaspoon black pepper
1/4 teaspoon dried oregano
For the Grinder Salad:
1 small head of iceberg lettuce
1/4 cup chopped pepperoncinis
1/2 large red onion thinly sliced
1/2 cup mayo
1tbsp vinegar (red, distilled, or apple cider)
3tbsp parmesan grated
2tbsp parsley finely chopped
2tsp minced garlic
1 to 2tsp yellow mustard
1tsp Italian seasoning
1/2tsp red pepper flakes
1/2tsp black pepper
1/4tsp salt more to taste
Other
Bread of choice dutch crunch, hoagie roll
deli meats of choice turkey, pastrami, salami, etc
sliced tomatoes
avocado
cheese of choice
Method
1.
TO MAKE THE GARLIC AND HERB BUTTER:
2.
To a small bowl, add the melted butter, parsley, garlic, parmesan, black pepper, and oregano. Mix together and set aside.
3.
TO PREPARE THE GRINDER SALAD:
4.
To a bowl, add water, ice, and the sliced red onion. Let it soak for at least 20 minutes to make it less bitter and more sweet. Drain.
5.
Make the dressing in a small bowl by combining mayo, vinegar, garlic, parsley, mustard, parmesan, salt, black pepper, red pepper flakes, and Italian seasoning until smooth.
6.
Add the lettuce, red onion, pepperoncinis, and the dressing to a large bowl and toss together. Taste and adjust anything to your liking.
7.
TO PREPARE THE SANDWICH:
8.
Preheat oven to 180°C.
9.
Brush the top of the bread with the garlic butter. Place cheese on the bottom of the bread and place it all on a baking tray and pop in the oven for 6 to 8 minutes just until the bread is toasted and the cheese is melted.
10.
Once out of the oven, assemble with the deli meats on top of the cheese, then tomatoes, avocado if using, and lots of grinder salad. Add the bread on top, press down, and cut in half to enjoy!