FREEE by Doves Farm Gluten Free Lemon Tart
Reference Intake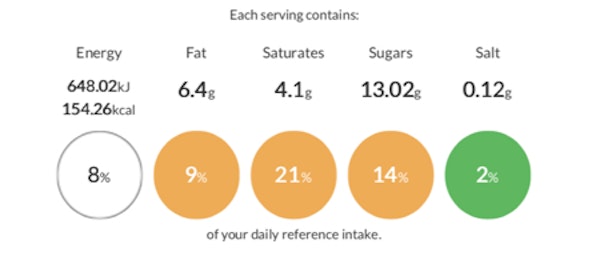 Dietary info
Allergens
Ingredients
Gluten Free Sweet Pastry
FREEE Plain White Flour (100g)
Icing Sugar (25g)
FREEE Xanthan Gum (¼ Tsp)
Butter (50g Softened)
2 Egg Yolks
Filling
1 Egg
Caster Sugar (75g)
1 Lemon, Juiced
Cream (50g)
Icing Sugar (1 Tsp)
Method
1.
For the Gluten Free Sweet Pastry: Line a 20cm/8"tart or flan dish with parchment or rub the edges with butter and preheat the oven to 190°C (Fan 170°C, 375°F, Gas 5).
2.
Sieve the flour, sugar and xanthan gum into a large bowl and stir to combine.
3.
Add the butter and using a fork or pastry blender to work them together until the mixture resembles fine breadcrumbs.
4.
Add the egg yolks and mix it in.
5.
Using your hands, gather everything together to form a smooth ball of pastry dough.
6.
Roll out the dough between two pieces of parchment or film, remove the film and transfer it to the prepared dish. Or simply press the dough into the dish using your fingers.
7.
Cut away any pastry that hangs over the edge of the dish.
8.
Prick the pastry all over with a fork.
9.
Blind Baking: Lay a large piece of parchment over the raw pastry, making sure all the edges are covered.
10.
Scatter the ceramic baking beans (or rice or flour) over the parchment, spreading them all over the surface.
11.
Bake for 10-12 minutes.
12.
Remove from the oven and carefully lift the parchment and contents off the pastry.
13.
Return the pastry to the oven and cook for a further 4-5 minutes without browning too much.
14.
Take the dish out of the oven and gently remove the warm pastry case out of the dish and leave it to cool.
15.
Filling: Reduce the oven temperature to 150°C (Fan 130°C, 300°F, Gas 2).
16.
Break the egg into a mixing bowl and beat to mix.
17.
Add the sugar and beat until the mixture thickens slightly.
18.
Whisk in the lemon juice.
20.
Pour the mixture into the pastry case.
21.
Bake for 20-25 minutes. The filling should be just wobbly and will continue to set as the tart cools.
22.
When cold, chill the tart until required.
23.
Sieve some icing sugar over the top of the tart before serving.