Field and Forest Meat'less Balls with Fennel and Cannellini Beans
Serves
2 Hungry People or 3 Smaller Portions
Reference Intake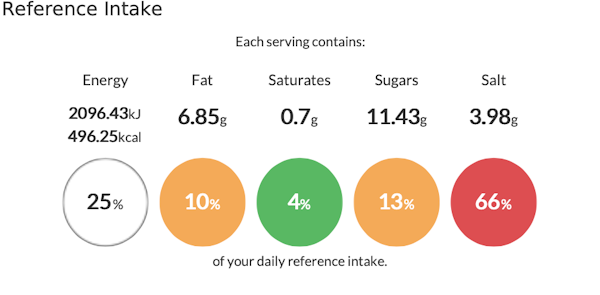 Dietary info
Allergens
This delicious Field and Forest one pan dish is comforting, easy to make and perfect for those participating in Meatless March...
Ingredients
8-10 Field and Forest Foods Meat'less Balls
1 Tin of Cannellini Beans
1 Tsp Fennel Seeds
1 Tsp Dried Thyme
1 Tbsp Olive Oil
1 Onion (Finely Chopped)
2 Carrots (Chopped)
1 Fennel Bulb (Trimmed and Sliced)
1 Garlic Clove
1 Tbsp of Tomato Puree
400ml Vegetable Stock
Salt and Pepper
Parsley to Garnish
Method
1.
Throw the Field and Forest Meat'less balls into a roasting tin and drizzle with oil. Bake for around 10 mins until they are getting a little colour.
2.
Add the chopped onion, carrot, fennel and another little drizzle of oil, season with salt and pepper and return to oven for 6 mins.
3.
Add the tomato puree, garlic, thyme, fennel seeds and give another good stir and return to oven for 5mins just to cook off the tomato puree and let the flavour blend.
4.
Next, add the drain can of cannellini beans and the stock, give it another stir and add the lid to the roasting pan or cover in foil and bake for 15-20 mins till everything is tender and the liquid has reduced in a thicker sauce.
5.
Spoon into a large bowl, as this is comfort food after all! Sprinkle over some fresh parsley and serve with some wedges of bread. Enjoy!