Doves Farm Hot Cross Buns
Prep time
3 hours 15 minutes
Reference Intake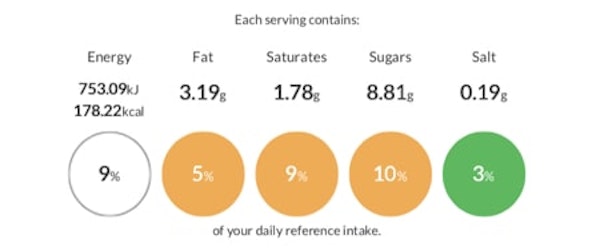 Dietary info
Allergens
Contains Cereal Containing Gluten
May Contain Sulphur Dioxide
Ingredients
Hot Cross Buns
Doves Farm Organic Strong White Bread Flour (300g)
Doves Farm Quick Yeast (1 Tsp)
Caster Sugar (1 Tbsp)
Salt (¾ Tsp)
Mixed Spice (1 Tsp)
Butter, Melted (25g)
Milk (150g)
1 Egg
Currants (50g)
Mixed Peel, Chopped (50g)
Glaze
Doves Farm Organic Plain White Flour (50g)
Water (3 Tbsp)
Apricot Jam (3 Tbsp)
Method
1.
For the Hot Cross Buns: Put the flour, yeast, sugar, salt and mixed spice into a bowl and mix together.
2.
Melt the butter then add the milk and egg and beat together. Stir this into the flour and mix into a sticky dough.
3.
Knead the dough in the bowl for 100 presses, if possible without adding flour. The dough will be sticky at first then become smooth and pliable.
4.
Cover with oiled cling film and leave in a warm place to double in size (about 2 hours).
5.
Line a large baking tray with parchment.
6.
Add the currants and peel to the dough and knead until they are well combined.
7.
Divide the dough into 10 pieces, roll each into a ball and place it on a parchment lined oven tray.
8.
For the Glaze: Put the plain flour into a bowl and add just enough water to make a very thick paste.
9.
Using a paintbrush, dip it into the paste and paint a cross on each bun.
10.
Leave the buns to rise in a warm place for 20 minutes.
11.
Re-paint the paste cross and leave the buns to rise for a further 15 minutes.
12.
Pre-heat the oven to 200°C (Fan 180°C, 400°F, Gas 6).
13.
Bake for 18 – 20 minutes.
14.
Gently heat the apricot jam, mashing any lumps, and brush it over the buns as they come out of the oven.