Reference Intake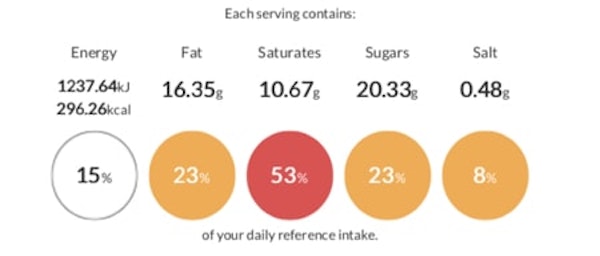 Dietary info
Allergens
Contains Cereal Containing Gluten
Ingredients
Butter (200g)
Sugar (200g)
Vanilla Extract (1 Tsp)
3 Eggs
Doves Farm Organic Self Raising White Flour (200g)
2 Ripe Bananas
Method
1.
Line a 1kg/2lb baking tin with loaf liner or parchment and pre-heat the oven to 190°C (Fan 170°C, 375°F, Gas 5).
2.
Put the butter and sugar into a bowl and beat until pale and creamy, beat in the vanilla.
3.
Break the eggs into the bowl, one a time, beating well between each.
4.
Add half the flour to the bowl and beat well.
5.
Mash the banana, add this to the bowl and beat again.
6.
Add the remaining flour to the bowl and mix it in.
7.
Tip the mixture into the prepared tin and smooth the top.
8.
Bake in the pre-heated oven for 55–60 minutes.
9.
Leave the cake to cool in the tin for 20 minutes then turn it out onto a wire rack.