Coronation Brown Shrimp with Spiced Pineapple Chutney
Reference Intake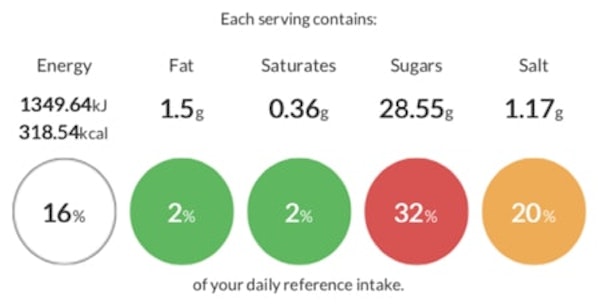 Dietary info
N/A
Allergens
Contains Cereal Containing Gluten
Ingredients
For the Shrimp
Otter Vale Coronation Sauce (2 Tsp)
Brown Shrimp (200g)
Seasoned Flour (2 Tbsp)
1 Egg, Beaten
Breadcrumbs (150g)
Vegetable Oil (For Frying)
For the Pineapple Chutney
Fresh Ginger (1/2 Tsp)
1 Small White Onion
1 Red Chilli
1/2 a Fresh Pineapple
Granulated Sugar (100g)
White Wine Vinegar (100g)
Method
1.
For the Shrimp: Mix the Coronation Sauce with the shrimp to bind.
2.
Place a sheet of cling film onto a work surface and spoon the shrimp onto it. Roll into a tight cylinder, secure at each end and freeze for two hours.
3.
After two hours, remove the roll from the freezer and cut into four equal portions, removing the cling film.
4.
Roll each portion in the flour, dust off and dip into the beaten egg, then coat in the breadcrumbs. For a deeper crust, re-dip the rolled shrimp into the beaten egg and breadcrumbs, missing out the flour.
5.
Chill in the fridge until you are almost ready to serve.
6.
For the Pineapple Chutney: Chop the ginger, onion and chilli. In a saucepan add a splash of olive oil and place over a medium heat.
7.
Add the chopped ingredients and sweat until soft but not golden.
8.
Finely dice the pineapple, season and add to the pan and cook down for three to four minutes.
9.
Add the sugar and simmer until it's dissolved.
10.
Add the white wine vinegar and simmer until the liquid is reduced to a syrup.
11.
To Serve: Deep fry the breaded shrimp until a light golden brown, plate and serve with the spiced chutney.