Ingredients
Gluten-Free Self-Raising Flour (150g)
Demerara Sugar (75g)
Ground Cinnamon (½ Tsp)
Ground Nutmeg (½ Tsp)
Ground Ginger (½ Tsp)
Light Olive Oil (75ml)
Cider Vinegar (1 Tbsp)
Water (100ml)
2 Ripe Bananas, mashed (200g without skins)
Gluten-Free Oats (50g)
Reference intake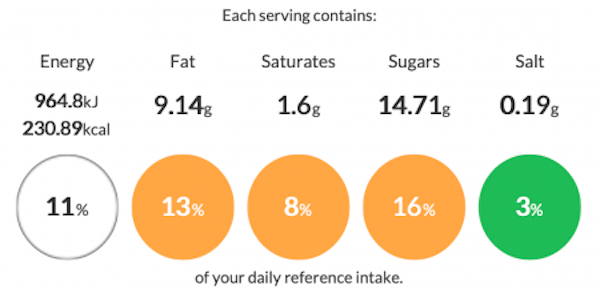 Method
1.
Preheat your oven to 150°C and line your muffin tin with 10 muffin cases.
2.
In a mixing bowl add in your gluten-free self raising flour or flour mix, sugar and ground spices. Mix until evenly incorporated.
3.
In a jug, mix the oil, vinegar and half the water. Add to the dry ingredients and mix.
4.
Add in the banana and stir until evenly mixed. Now add in the gluten-free oats.