Baker & Baker Warm Cookie Dough Dessert
Reference Intake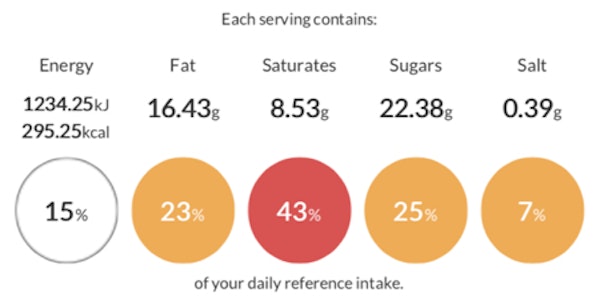 Dietary info
Allergens
Contains Cereal Containing Gluten
Ingredients
Baker & Baker Chocolate Chip Cookie Dough (80g)
Vanilla Ice Cream (1 Scoop)
Chocolate Sauce (If Desired)
Method
1.
Scoop an 80g portion of Cookie Dough into a skillet and press down.
2.
Bake at 165°C for 14-16 minutes. Do not over-bake, the cookie should be crispy on the outside and gooey inside.
3.
Place a scoop of vanilla ice cream on top whilst the dough is still warm and drizzle with chocolate sauce if desired.
4.
For an alternative try replacing Chocolate Chip Cookie dough with one of the following products: Baker & Baker Cookie Dough with White Chips, Baker & Baker Cocoa Cookie Dough, Baker & Baker Reduced Fat Cookie Dough