Allergylicious Allergy Friendly Carrot Cake Recipe
Reference Intake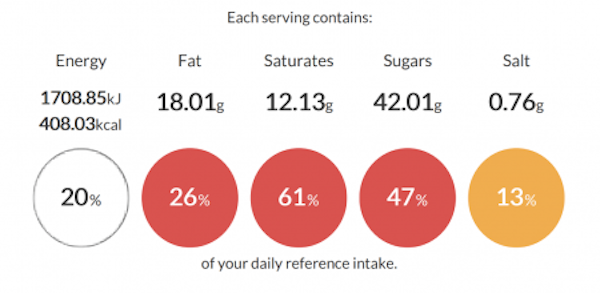 Dietary info
N/A
Allergens
N/A
Welcome to The Erudus Recipe Book, where we share delicious recipes from our manufacturers and friends in the food industry and throw in all the allergen and nutritional information as an added bonus. It's also the perfect place to highlight our Recipe Builder tool – designed to aid caterers by automatically aggregating nutritional values, costs and allergy statements as you add ingredients.
This week's recipe comes from Nicole Dawson, the creative force behind Allergylicious – the blog with a focus on providing delicious recipes for everyone to enjoy without the stress of worrying about allergens
Born from adapting regular family recipes to suit her son's allergies, Nicola's blog has been crowned one of the top 40 allergy food blogs, and one of the top 50 gluten-free blogs.
As well as her recipes that span everything from snacks to main courses to desserts, Nicola also offers advice on the nature of allergies, handy baking tips, and the swaps and alternatives you can make in your kitchen to make your dishes allergy-friendly.
April 4th marks International Carrot Day, and we thought what better way to celebrate than to create a delicious sweet treat for you and your friends and family. Every one of them – since this recipe is free from all major 14 allergens.
Ingredients
Gluten Free Flour (342g)
Baking Powder (2 Tsp)
Baking Soda (1 Tsp)
Ground Cinnamon (1 Tbsp)
Salt (1/2 Tsp)
Ground Ginger (1/2 Tsp)
Ground Nutmeg (1/4 Tsp)
Coconut Oil (350ml)
Light Soft Brown Sugar (265g)
Pure Vanilla (2 Tsp)
Shredded/Finely Grated Carrots (6 Carrots)
Flax Eggs (1/4 Cup of Flaxseed + 3/4 of Water, Mixed)
Icing Sugar (4 Cups)
Dairy Free Spread (113g)
Coconut Milk (3 Tbsp)
Method
1.
For the Cake: Preheat the oven to 180°c. Spray two 9″ round cake pans with non-stick cooking spray then lightly dust with gluten-free flour. In a large mixing bowl whisk the flour, baking powder, baking soda, cinnamon, nutmeg, salt, cloves and ginger until combined.
2.
In a small bowl, whisk together the coconut oil, egg replacer, brown sugar, and vanilla extract until combined. Using a food processor, finely chop the peeled carrots. Add to your wet mixture & mix together to combine. Pour the wet ingredients into the dry and just mix until combined, making sure to incorporate all the dry spots.
3.
Pour the cake batter evenly between cake pans. Bake for 30-35 minutes or until the tops of the cake are set, you can check this by inserting a knife into the cake and it should come out without any mixture. Remove the cake from the oven, transfer to a wire rack and let cool completely before frosting.
4.
For the Vegan Cream Cheese Frosting: Combine all the ingredients in a bowl with a stand mixer and mix until smooth and combined. Add a little extra creamer if too thick or a little extra powder sugar if too watery.