A Vegan & Gluten Free Roast by @Howtocoeliac
Reference Intake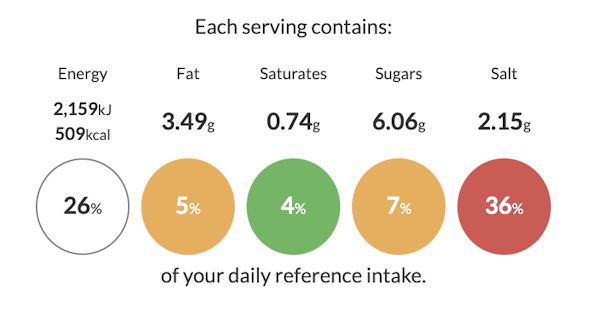 Dietary info
Allergens
Welcome to The Erudus Recipe Book, where we share delicious recipes from our manufacturers and friends in the food industry and throw in all the allergen and nutritional information as an added bonus.
It's also the perfect place to highlight our Recipe Builder tool – designed to aid caterers by automatically aggregating nutritional values, costs and allergy statements as you add ingredients.
We have a great vegan and gluten free recipe for you today, courtesy of @Howtocoeliac. Morgan Moore is a New Zealand food blogger currently living in East London, as well as being an ambassador for Coeliac New Zealand. She created her website to help people with Coeliac disease, gluten intolerance, and wheat allergies with anything from recipes, travelling, advice, or where to find those sort after gluten free products.
Morgan's Vegan & Gluten Free Roast is a must try, packed with so much flavour...
Enjoy!
Ingredients
Finely Chopped Mushrooms (150g)
1 large grated carrot
2tsp garlic
1tsp gluten-free soy sauce
1/4 tsp nutmeg
1tsp thyme
Lentils, either in a microwavable packet, or drained from a tin (250g)
Gluten-free vegetable stock cube
1/2 cup of gluten free bread crumbs
1 pinch of salt
1 pinch of pepper
Method
1.
Preheat the oven to 180° celsius/bake and line a bread tin with baking paper.
2.
Heat up a drizzle of oil in a medium sized saucepan over a medium heat.
3.
Gently pan fry the chopped mushrooms and grated carrot for 5-6 minutes, until the mushrooms are nice and soft.
4.
Then, mix in the garlic, soy sauce, lentils, nutmeg, thyme, and a pinch of salt and pepper.
5.
While everything is cooking, boil a kettle.
6.
Reduce the sauce pan to a low-medium heat.
7.
Dissolve the vegetable stock cube in 150ml of boiled water, then pour into the saucepan, along with the breadcrumbs.
8.
Stir until all the liquid has been absorbed.
9.
Spoon the mixture into the lined bread tin, firmly pressing it in.
10.
Bake in the oven for 45 minutes.
11.
Once it's baked, remove from oven and let it sit for 2 minutes, then turn out onto a chopping board and gently slice into 4 rectangles.
12.
Serve with a vegan gravy, roast potatoes, carrots and beans.