Manufacturers in the UK are required to comply with Regulation (EC) 1924/2006 on nutrition and health claims made on foods. So we've put together this handy guide to tell you everything you need to know…
---
What is a Nutrition Claim?
A nutrition claim is a statement (usually) displayed on a product's label that suggests, states or implies that the product has particular beneficial nutritional properties.
This can be due to nutritional elements that are either:
Present
Not present
Present at a reduced or increased level
Only specific nutritional claims are permitted by law, and any claims that are not permitted cannot be used unless they are "on hold" pending authorisation.
Regulation (EC) No 1924/2006 on nutrition and health claims made on foods covers in full the specific conditions required for any authorised nutrition claims.
These conditions are also clearly laid out in the Great Britain nutrition and health claims (NHC) register, which can be found here.
You may also be interested in…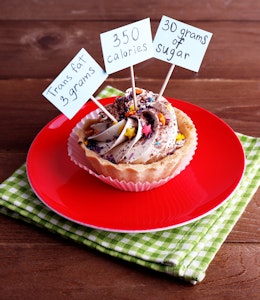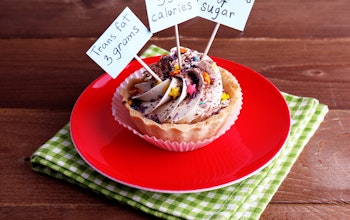 You may also be interested in…
What you need to know about Mandatory Calorie Labelling
Read
What are some examples of Permitted Nutrition Claims?
Some examples of permitted nutrition claims are:
Low saturated fat
To make a "low in saturated fat" claim, the sum of saturated fatty acids and trans-fatty acids in the product must not exceed 1.5 g per 100 g for solids, or 0.75 g/100 ml for liquids. In both cases the sum of saturated fatty acids and trans-fatty acids must not provide more than 10% of energy.
High fibre
To make a claim that a food is high in fibre the product must contain at least 6g of fibre per 100g, or at least 3g of fibre per 100 kcal.
Source of protein
To make the claim that a food is a source of protein, at least 12% of the energy value of the food must be provided by protein.
Comparative claims
The basis of making a comparative claim is comparing the extent of the difference in the nutrient content between the product making the claim, and similar products.
For example:
Increased (name of the nutrient)
Reduced (name of the nutrient)
Light/Lite
Energy-reduced
For a comparative claim to be made, the extent of the difference must be stated on the label. For most nutrients this should be at least 30%, or 25% for "reduced sodium" or "reduced salt" and only 10% of the nutrient reference values for reduced vitamin or mineral claims.
There are certain comparative nutrition claims that would not be permitted, these include:

A comparative nutrition claim against a single product that is no longer on the market.
An "equivalence" nutrition claim (e.g. "as much 'nutrient' as 'other product category'"). This is because a comparative claim should indicate the difference in quantity of a nutrient or the energy value, not the similarity.
Increased vitamins or minerals comparative nutrition claims.
When can a Claim be made?
Overall, the general principles laid down for nutrition claims are designed to ensure that any claims made do not mislead consumers about any potential benefits a product may hold.
A product can only carry a nutrition claim in the following circumstances:
The claimed benefit is substantiated by scientific evidence that the maker of the claim can produce if requested to do so.
The level of the nutrient is such that the claimed effect will demonstrably occur when a realistic quantity of the food is consumed.
The nutrient is in a form available to the body (bio-available).
The average consumer can be expected to understand the beneficial effects.
Claims should refer to the food prepared for consumption according to the instructions given.
You may also be interested in…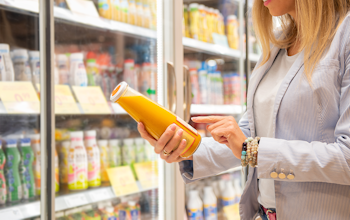 You may also be interested in…
Pre-packed Food Labelling
Read
You may also be interested in…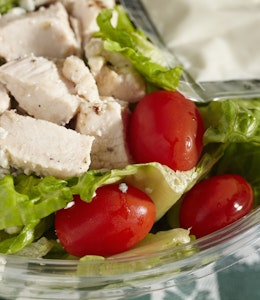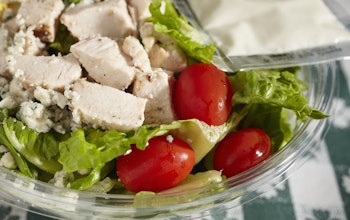 You may also be interested in…
Round Up: Understanding and Complying With Natasha's Law
Read