Titanium Dioxide (E171) Validation
Here at Erudus we're always making adjustments and improvements to reflect changes in legislation. And as we enter the countdown to the EU's forthcoming ban of the use of Titanium Dioxide (E171) in food products, it's the perfect time to for us to take a closer look at the additive, any plans for a similar rule in the UK, and what Erudus plan to do in reflection of it…
---
What is Titanium Dioxide?
Titanium Dioxide (E171) is used as a food colouring in products such as ready-made icing, edible glitter and white chocolate to make them look brighter and whiter. Until recently it was an authorised food additive in the EU, however the European Commission has now officially adopted a ban on the use of Titanium Dioxide as a food additive.
Why was a review into Titanium Dioxide needed?
The European Food Safety Authority (EFSA) conducted a safety assessment in May 2021, which concluded that Titanium Dioxide can no longer be considered safe as a food additive, due to the potential genotoxic effect it can have.
After conducting a review of all the relevant scientific evidence, EFSA concluded that a concern for genotoxicity of Titanium Dioxide particles cannot be ruled out. Although the absorption of Titanium Dioxide particles is low when consumed, they can accumulate in the body meaning that the EFSA could not exclude these concerns. Based on this concern, the EFSA's experts no longer consider Titanium Dioxide to be safe when used as a food additive.
In October 2021, the EU Member states came to an agreement on the ban for the use of E171 in food products. This follows the decision that French authorities made in January 2020 to have Titanium Dioxide banned in foods placed on the French market.
When does the EU ban come into effect?
The ban comes into force this month and will apply after a six-month transitory period, giving suppliers the time to potentially reformulate their products containing Titanium Dioxide. So from Summer 2022, E171 should no longer be added to food products within the EU and Northern Ireland. Check the latest updates regarding the ban here.
What is the Implication for UK Manufacturers? *
In March 2022, the Food Standards Agency (FSA) and Food Standards Scotland (FSS) concluded that the UK will not be following the EU in banning the use of E171 in food products. After reviewing the evidence, the FSA reported that there have been no safety concerns identified, meaning there will be no change to the regulation around E171. It is likely that a review of the risk assessment for this will take place in early 2023.
What are Erudus doing in regard to the ban?
Over the next few months, suppliers with products containing E171/Titanium Dioxide in the EU will be contacted to check they are aware of the upcoming ban of the additive. We will also be working with suppliers over the next few months to ensure the labelling of their products is accurate and up to date.
Short-term, the changes to ingredient declarations will be managed through the Erudus technical department, as the 6 month transition period makes introducing a new validation difficult. The natural update of old specifications will also ensure necessary changes are made.
Please note, this article was updated on 16 March 2022 following new information released by the FSA and FSS.
You may also be interested in…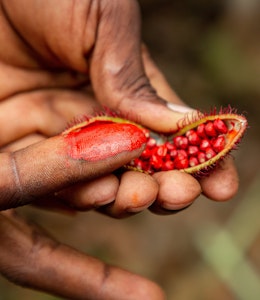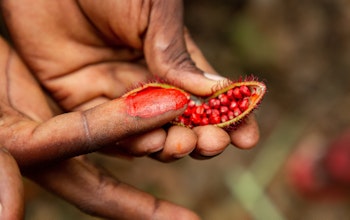 You may also be interested in…
Annatto (E160b) Validation
Read