Meet some of this month's exciting new additions to Erudus…
Each month our Data Pool Update lists all the new Manufacturers and Wholesalers joining Erudus.
---
But here we take a closer look at some of the businesses adding their products to Erudus, because our new additions are always worth celebrating...
Manchester-based All About Food "work under licences built exclusively on strong partnerships and strategically outsource to a wider network of trusted providers". In short, they launch brand-name restaurant and coffee shop products into consumer's homes via retail. The agile and flexible business works with a passionate core team to nurture working relationships with some of the biggest names in the hospitality industry.
Products: Products from Costa Coffee, Pizza Express, Nando's, Wagamama, Gourmet Burger Kitchen, Red's True BBQ, Pret a Manger, Brewski
Established in 1992 in the market town of Halstead in North Essex by current Chairman Roger Weaire, the flourishing Chalmer Foods is now based in Braintree and sources dried fruit, nuts, seeds and pulses from over 20 countries as a leading supplier to cereal manufacturers, bakeries, snack food packers/processors, food service suppliers, retailers and related industries.
Products: Dried fruits, nuts, seeds, pulses (red kidney beans, butter beans, borlotti beans, black eye beans, pinto beans, lentils, mung beans, chickpeas, buckwheat, bulger wheat, popcorn, quinoa
Family-owned business FSG Ingredients have prided themselves on their service, quality and wealth of knowledge since 1974. As a supplier of natural ingredients, they've grown into one of the leading companies in the food ingredients sector, and their staff members are constantly updating their knowledge through daily contact with major spice growers and supplier areas.
Products: Herbs & spices, seasonings & blends, tailored food service (peppers, cooking aids, herbs, whole spices, curry blends, ground spices, blends and salts, pulses ( grains, beans, peas and lentils), dried fruits & nuts
Masteroast Coffee Company Ltd
Masteroast Coffee Company Ltd is an independently owned coffee roasting and packing facility, whose range of more than 70 raw coffees represents all the major producer origins. Founded in 1981, the business offers a bend matching and sampling service, and 14 packing lines including bags, pouches, stabilo, sachets, tins, vacuum-packs, pods, coffee bags and capsules in sizes ranging from 7g sachets up to 500kg FIBC bulk sacks.
Products: Coffee, packing solutions
Manufacturers of luxury Italian-style ice cream for almost a century and proud to be based in Paisley, Scotland, over the years Porrelli Italian Gelato have supplied the catering and retail markets with over 100 flavours developed in-house using their original recipe from 1925. Using high-quality ingredients, and inspiration and flavours from around the world, varieties include Scottish Tablet, Iron Brew, and Italian Mascarpone & Amarena Cherry.
Products: Ice cream, cakes, tiramisu, cheesecake, lemon meringue pie
The Black Farmer is the namesake and brainchild of Wilfred Emmanuel-Jones MBE, whose passionate support of British farming has long brought diversity to the country's food and farming industries. Striving to make a positive impact on society and the environment, through their products and partnerships, the brand offers quality British products with unexpected twists across food, drink and lifestyle.
Products: Butchery (including meats, burgers and poultry), pantry goods (including oils, condiments, seasonings and tea & coffee), delicatessen (including deli meats and pates), bakery (including cakes, scones and biscuits), cheesemonger, fruits and vegetables, ready meals, Caribbean cuisine (including recipe kits and ingredients), fish and seafood (including battered and breaded products), drinks (including wines, spirits and no/low-alcohol spirits)
Established in 2017, Yorkshire-based Wagyu Beef Business boasts over 500 farmer partners across the UK, working with forward-thinking dairy farmers to cross full blood Wagyu genetics to produce a Wagyu Cross, known as an F1 Wagyu. Warrendale Wagyu is part of Warrendale Farms, a Yorkshire based family farming business with interests in poultry, pigs and renewable energy, as well as their ground-breaking Wagyu Beef.
Products: Wagyu steak, Wagyu roasting joints, Wagyu to stir-fry, slow-cook Wagyu, Wagyu burgers, Wagyu boxes
You may also be interested in…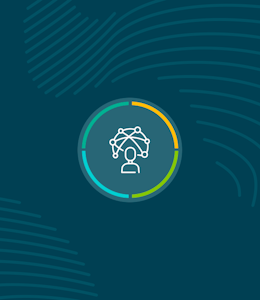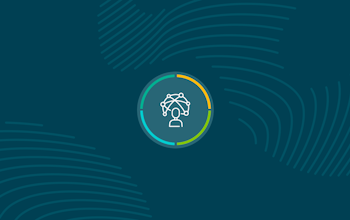 You may also be interested in…
Data Pool Updates - April 2023
Read
You may also be interested in…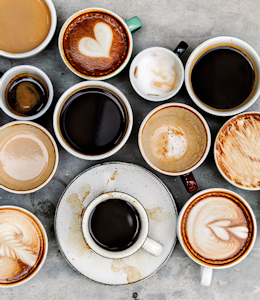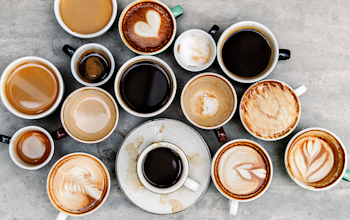 You may also be interested in…
Best coffee drinks for any situation
Read