Meet some exciting new additions to Erudus…
Each month our Data Pool Update lists all the new Manufacturers and Wholesalers joining Erudus.
---
But here we take a closer look at some of the businesses adding their products to Erudus, because our new additions are always worth celebrating...
Ambrosia Quality food Ltd
Having started as a small business in 2012, Ambrosia Quality Food now supply fresh and frozen traditional Greek food throughout the United Kingdom. With a passion for all things Greek running throughout the brand, their ever-motivated team prides themselves on a dedication to creativity that leads to their customers' satisfaction.
Products: Yeeros, souvlaki, meatless burgers, meatless yeeros, frozen pita, frozen croquettes, frozen stuffed tomatoes peppers, frozen mousakas, tzatziki, hummus, mustard, Russian sauce, tarama, delicatessen meats, yoghurt, cheeses, olives, lentils, pasta, chickpeas, pies, pastries, koulouri, croissants, rusks, breadsticks, cakes, coffee, beer, ouzo, water, juices, sodas
A drinks business that puts people and the environment first, Belu was launched in 2007 with the purpose of changing the way the world sees water. So far they have provided WaterAid with over £5.5 million to bring clean water, decent toilets and good hygiene to everyone, everywhere, and their drinks are served up in glass bottles made from at least 70% recycled glass.
Products: Soda, mixers, tonics, mineral water
Working only with reliable producers throughout the UK and rest of Europe, Butterfly Poultry has been trading meat and poultry of the highest quality to the wholesale, foodservice and manufacturing sectors throughout Europe for over 30 years - from importing 1 pallet of chicken to foodservice in the UK to exporting full reefer containers to wholesalers in South Africa.
Products: Chicken, turkey, goose, pork, duck
Clonakilty black pudding dates back to the 1880s, when it was first made in West Cork using a secret recipe. Still a passionate family business, the recipe has been passed down through the generations in family butcher shop Edward Twomey's, and the range has been expanded to include a whole host of other tasty products, including meat-free and gluten-free options.
Products: Black pudding, white pudding, sausages, bacon rashers, bacon joints, meat-free black pudding, meat-free white pudding, meat-free sausages, gluten-free black pudding, gluten-free white pudding, gluten-free sausages
With a focus on the eco-friendly, Eco-Pebble's range includes premium spices, eco-friendly kitchen accessories, and a renowned collection of compressed bamboo boards, supplied to hotels, restaurants and retailers in over 20 countries. All spices are sourced directly from the farmers, and are sustainably farmed and harvested through strict requirements.
Products: Kitchen accessories, chopping boards, ice balls, pestle and mortar, garlic press, spices, herbs
The Italian chefs behind Hackney Gelato learned the importance of real ingredients and traditional slow churning techniques from the master gelatieri of Sicily and found inspiration in the London food scene. Being served in top restaurants for some time helped them perfect the recipe for their award-winning small-batch gelato, which is now also sold in stores.
Over the Moo was devised in 2015 by founder Alexander, when he found himself inspired to develop a dairy-free ice cream that those like himself - with a lactose intolerance - could enjoy. Made from coconut milk, the brand's plant-based ice cream bites have that special quality - the creamy, smooth texture of cow-based milk but without the dairy.
Products: Dairy-free ice cream bites
A self-described "audaciously luxurious snack", Savoursmith's skin-on potato crisps come in a range of flamboyant flavours and are made from home-grown produce from the founding family's farm in East Anglia. Boasting all natural flavourings, their small-batch, hand-cooked crisps are gluten-free, MSG-free and retain as many important nutrients as possible.
One of the largest South Asian food groups in Europe, Vibrant Foods connects people with healthy plant and vegetarian foods steeped in taste, heritage and culture. The company boasts 4 fully-owned manufacturing facilities in the UK and some of the most long-standing and trusted supplier relationships in the sector, spanning decades as well as continents.
Products: Products from the following brands - TRS, East End, Fudco, Cofresh, Everest, Chai Xpress
You may also be interested in…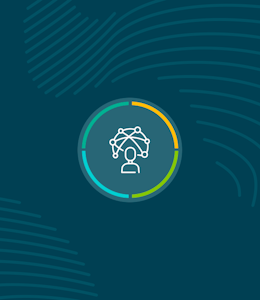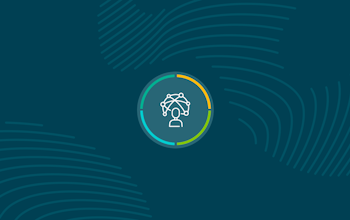 You may also be interested in…
Data Pool Updates - June 2023
Read
You may also be interested in…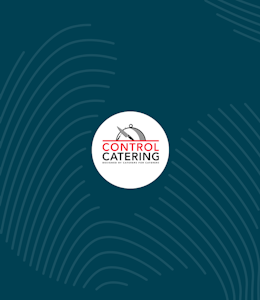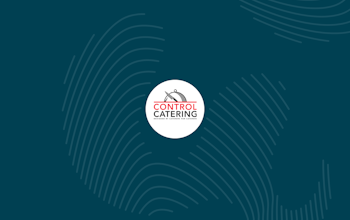 You may also be interested in…
New Integration Partner - Control Catering
Read