Give your product photography a boost for 2022 with Erudus Image Capture
It's a new year, the perfect time for new product photography In today's digital landscape, not only is up to date and good quality imagery crucial for branding and marketing, it can make all the difference when it comes to e-commerce.
---
At Erudus we're dedicated to making food data work hard for the benefit of everyone in the supply chain, and since product photography is part of that data we launched our own Image Capture service to provide our customers with cost effective and accomplished imagery that stands out on the page - whether that's in print or online.
We decided to get 2022 off to a celebratory start by showing off some of the great work we've been doing and the story behind it. So if you're considering giving your product photography a boost to power it through the coming year, read on to find out more (and see what the people already using Erudus Image Capture have to say too).
Allow us to take you on the Erudus Image Capture journey...
It's easy to sign up for the Erudus Image Capture service. Simply book in products by using this form.
The form allows you to select which service you would like - packshot or packshot and case shot, and how many items you'll be sending in. You can also let us know the estimated delivery date of your products and what type of storage your items will need (ambient, chilled or frozen).
After submitting the form you'll receive a confirmation email, along with our delivery address.
Got questions? The Erudus Support team are on hand to help - contact them via support@erudus.com or on 0333 121 89 99.
Send off your products
We've got some handy advice when it comes to sending off your products to be photographed:
Products for case shots are always better sent flat-packed as it reduces the chance of damage.
Inform your courier about any chilled or ambient products so they can ensure the right conditions.
If you require a shelf-ready case shot you will need to send enough products to fill the shelf-ready case.
If you're sending something with a short shelf life we recommend getting in touch with Erudus Support, who will liaise with the Image Capture team and get back to you with the optimum time to send in your products.
If any of the products we receive are damaged, don't worry, we'll get in touch with you rather than shooting them that way.
Your products are photographed
We take care to prep your products before photographing them.
All products are wiped down to remove any dust or debris from transit and each product is assessed individually for further prep - for instance, jars or bottles will be shaken to ensure the product hasn't settled, and anything from the fridge or freezer is removed ahead of time to reduce condensation.
We've invested heavily to make sure our Image Capture service uses cutting edge technology that provides a service that is not only consistent, but top quality.
We shoot in a controlled light environment in which we are able to control any shadows and highlights - ensuring premium imagery suitable for both online and print use.
Our Image Capture service gives high quality, and cost effective, standardised pack and case shots.
For packshots we take 3 shots of the product and 1 or 2 technical shots, and for pack and case shots at least 7 shots are taken (3 of product, 3 of case and at least 1 technical shot).
For products that are in trays/packages which don't stand upright we'll take a birds eye shot.
How many angles are taken?

Pack shots : 3 angles, left angled at 20 degrees, front on shot and right angled at 20 degrees of product Case shots: 3 angles, left angled at 20 degrees, front on shot and right angled at 20 degrees of product and case.
Products are retouched
This is when the magic happens.
Retouching can be time consuming, especially when it comes to materials like glass and clear plastic, but it makes all the difference when it comes to showcasing your product.
Any imperfections that need addressing (like tiny dents in lids or packaging) that couldn't while shooting are able to be fixed using image editing software, and adding a solid white backdrop draws focus to the product itself, giving the imagery a look that's clean and uniform. It's also how to ensure the colouring of the product is correct and concise, and that it's presenting the product at its very best.
It's important to know that when we retouch at Erudus, we make sure any editing is subtle, avoiding any changes that look fake and concentrating on showing your product at its best.
Help a charity with Erudus Image Capture

After being photographed we donate products to The People's Kitchen - unless they are samples which have been requested to be sent back - in which case we ship them straight back to you.
Receive your images quickly and easily
Retouched images are uploaded to the cloud - you'll be sent a link to them to review. You'll have 48 hours to review the imagery, after which it will be loaded onto the Erudus Image Hub.
Once uploaded onto Image Hub, the images automatically link up to the product's specifications in the Erudus Data Pool.
You are given full rights to your product photography, and at 5000x5000px the images are high-resolution and suitable for both e-commerce, websites and printed marketing materials.
Access your imagery on Image Hub 24/7, and download images directly in a variety of sizes - removing the need for image editing software. Find out more about Image Hub here.
What Cypressa has to say about their results
Cypressa kindly allowed us to follow the journey of their premium olive oil through the Erudus Image Capture service for this story, and here's what the business's Andrew Gibson had to say about the results...
"We heard about Erudus Image Capture via Brakes, who asked us to complete the online forms and photograph the products for [their] website. We're very happy with the results and imagery - a picture says a thousand words, showing the product and describing it all at once. Erdus's imagery is very clear and a wonderful selling tool and aid."
How long does the Image Capture process take?
Erudus Image Capture is a bespoke service, with each product assessed individually so that it is given the time it needs for best results.
We also take things such as volume and materials into consideration, so there's no one-size fits all time frame. You can liaise with Erudus Support or the Image Capture team directly to get an idea of turnaround times for your products.
For Image Capture prices visit the Image Capture page.
Special Offer
We want to help give Erudus users a branding boost for 2022 so we're currently offering to shoot 10 products for £10. Give it a try to see the results for yourself!
Get in touch
Sign up to try Erudus Image Capture via our online booking form here.
Or get in touch with the Erudus support team via support@erudus.com or on 0333 121 89 99.
See what Erudus Image Capture customers have to say...

"Using the Erudus Image Capture service was really simple to organise, time-efficient and created a set of fantastic images we can use to really capture the attention of our customers. We are very happy with the results, thank you!" Rebecca Burge, Farrington Oils

"I have just looked at the images you sent. They are great, thank you." Kate Sutcliffe, Creative Foods

"Happy with the quality of the images, [Erudus] did a fantastic job." Mariam Miya-Hussain, AB World Foods
You may also be interested in…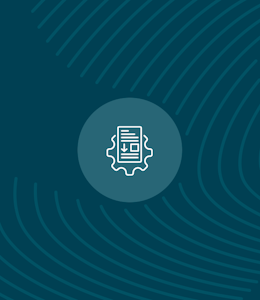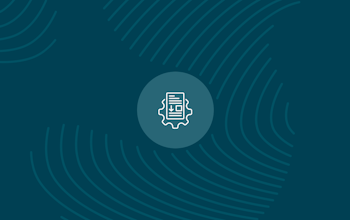 You may also be interested in…
New Image Types Added To Image Hub
Read
You may also be interested in…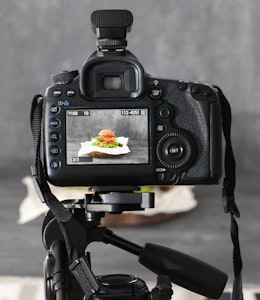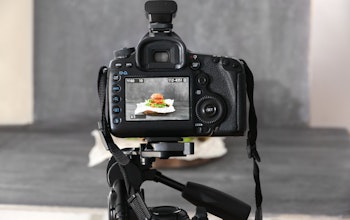 You may also be interested in…
Our Image Capture service has launched!
Read