Common misconceptions about free-from claims
It's a common misconception that a product bearing a "free-from" allergen claim is the same as a product that doesn't contain a specific allergen.
---
However, the two are not the same, and for the safety of consumers and businesses it is important that the difference between them is clear, and they are not used interchangeably.
That's why we've put together this short guide explaining exactly what "free-from" means and how and when it should be used....
What is a free-from claim?
A free-from food is a product that has been specifically made without an allergen or allergens, making it suitable for consumers suffering from, or caring for someone with, an intolerance, allergy, or other health requirement meaning they need to avoid certain foods.
According to the Food and Drink Federation (FDF), a "free-from" allergen claim is an absolute claim, unless a regulatory threshold has been set, and should only be used following a rigorous assessment of the ingredients, process and environment.
When can a free-from claim be made?
To make a free-from claim, the below steps should be followed:
The recipe for the product should not use any ingredients containing the specific allergen (there are specific ingredients that are exempt from this, which can be found in the Annex II of Food information for Consumers Regulation (EU FIC) Regulation (EU) No 1169/2011).
It is crucial that good manufacturing or handling practices are observed at all times during the production and serving of a free-from product.
To ensure that a free-from claim is valid and not misleading, it has to be based on specific and rigorous controls. For example, through a comprehensive risk assessment - including regular reviews of the ingredients and packaging used, to ensure they do not contain the allergen, and that cross-contamination has been prevented.
Communicating a free-from claim must comply with the relevant legal requirements. For example, specifically within catering where foods will be provided in a non-prepacked format, effective communication between the customer and the front and back of house is critical.
Below you can find a flow-chart included in the Food and Drink Federation's guidance on "Free-From" Allergen claims that will guide you through the considerations to be made before making a free-from claim. You can see the full document here.
What is the difference between free-from claims and vegan claims?
Just as "free-from" claims should not be confused with foods that do not contain a specific allergen, foods with "Vegan" claims should not be confused for "Free-from" claims.
It is important that a Vegan claim is not used in replacement of a free-from claim of animal origin, for example a product labelled "free from milk".
Consumers following a vegan diet choose not to consume products that intentionally contain ingredients of animal origin, such as milk, eggs, meat or honey. This can be for many different reasons, including environmental, ethical or nutritional preferences.
Whilst foods labelled as "vegan" should not intentionally contain ingredients from animal origin, trace amounts of animal products via cross-contamination can occur during manufacturing. In these cases, where the the risk cannot be removed, a Precautionary Allergen Label (PAL) can be used on the packaging - for example "may contain milk".
Because of this, it is important that consumers do not automatically assume that vegan labelled products are safe for food hypersensitive consumers, as a "vegan" claim is not the same as an allergen "free-from" claim.
Allergen free-from claims and vegan claims communicate different information to consumers. Only allergen free-from claims should be understood as a food safety claim regarding the specific allergen.
For more information on free-from allergen claims please refer to the links below for guidance from the FDF.
You may also be interested in…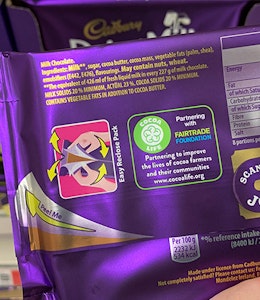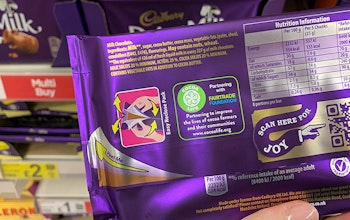 You may also be interested in…
What you need to know about PAL Labelling
Read
You may also be interested in…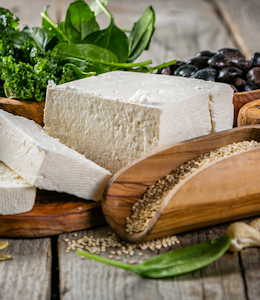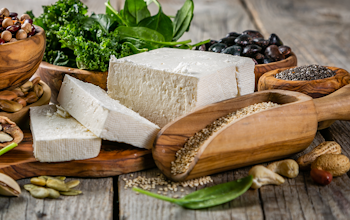 You may also be interested in…
You may also be interested in…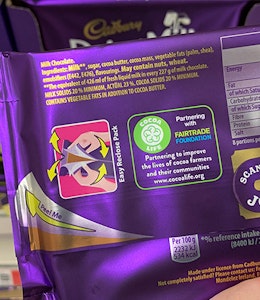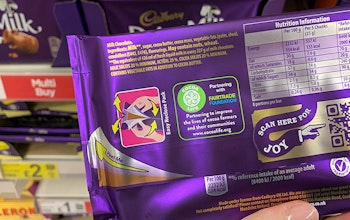 You may also be interested in…
The 'may contain' Consultation - Have your say
Read