The 'may contain' Consultation - Have your say
The FSA's (Food Standards Agency) consultation on the provision of precautionary allergen labelling (PAL) is closing on 14 March 2022 and we're here to remind you that you've now got just 4 weeks to have your say. It's time to make your voice count, and if you need a refresher on the consultation here's what you need to know…
---
What's the FSA's Precautionary Allergen Labelling (PAL): The 'may contain' consultation?
On 6 December 2021, the Food Standards Agency (FSA) launched a consultation on the provision of precautionary allergen labelling (PAL). This involves 'may contain' statements used on many types of food specifically sold in England, Northern Ireland, and Wales. This consultation allows both consumers and those in the food industry to voice their views relating to the provision of precautionary allergen labelling, and any potential upcoming changes to regulate this.
Desirable respondents to the consultation include:
Food businesses
Public sector institutions such as hospitals and schools
Primary producers
Transport and logistics companies
Trade bodies
Local authority food safety teams
Healthcare professionals
Scientists and academics
Organisations that support people with allergies and/or a food hypersensitivity
Consumers with a food allergy hypersensitivity and/or those that care for them
Wider stakeholders and consumers without allergies of food hypersensitivities
The following points have been given as key areas within the consultation for people to contribute their views to:
Provision of Information to Consumers
Ensuring Compliance
Advice and Training for Food Businesses
Standards for Risk analysis of Allergen Cross-contamination
All documents relating to this, or how to respond can be found here. The closing date for the consultation is 14 March 2022.
What responses have there been so far?
So far, the responses to the consultation have been widely from consumers. That's why there is now a push for the food industry to have their say, to help the FSA understand how the use of PAL can be updated (and potentially uniformed) to benefit the sector.
What is precautionary allergen labelling (PAL)?
Precautionary allergen labelling (PAL) is a voluntary statement that food businesses can choose to apply to food products where there is a risk of allergen cross contamination. It is most commonly seen as a "may contain" or "not suitable for" statement on the back of a food label.
For example, "may contain celery".
There is currently no legislation against PAL labelling, except that it must not mislead the consumer, be ambiguous or confusing, and where appropriate be based upon scientific data, according to provisions within the Food Information for Consumers Regulation. However, if a PAL statement is not provided in some way, and a consumer has an allergic reaction due to cross-contamination of an allergen that has been unintentionally incorporated into the product, there could be a breach of General Food Laws.
Currently in the UK, labelling legislation states that any of the 14 regulated allergens must be enhanced every time they appear in the ingredients list, whether that is as an ingredient or processing aid.
However, if the product has a risk of potential cross-contamination of an allergen, which has been proven to be too high of a risk to be sufficiently controlled, it is "best practice" for a PAL statement to be used.
What do the FSA have to say about the consultation?
The FSA have issued the following statement:
"We are seeking feedback and comment on the issues faced by interested parties, which will assist us in considering potential approaches for precautionary allergen labelling for prepacked foods and precautionary allergen information for non-prepacked foods, so that the information is:

Communicated more clearly and consistently, in an understandable and meaningful way to consumers, in terms of the form and content of the information.
Based on a proportionate and standardised processes for assessing, managing, and communicating the risk of allergen cross-contamination by food businesses
Any solution has to be workable for food businesses and keep consumers safe without unnecessarily limiting their food choice."
You may also be interested in…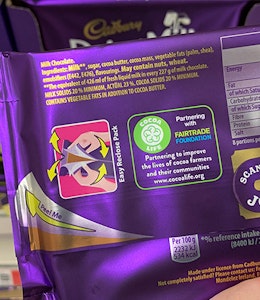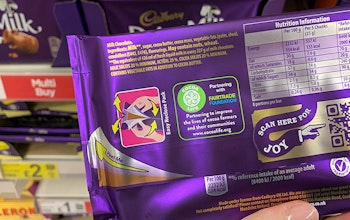 You may also be interested in…
What you need to know about PAL Labelling
Read