The Best Yorkshire Pudding Tips and Menu Ideas
They are the uniquely British culinary icon, an institution, arguably the best part of a Sunday lunch… So it's really very little wonder that Yorkshire puddings have their own day, celebrated across the country on 5 February. Done properly, they can take a roast from good to unforgettable, and done poorly put a damper on the whole meal. So to make sure your Yorkshire puddings lean towards perfection, we've pulled together a can't fail guide.
---
What are the ingredients in a Yorkshire pudding?
The ingredients in a Yorkshire pudding are usually the following
Plain flour
Milk
Eggs
Pinch of salt and pepper
Fat for cooking in
Some recipes also include water (the amount of water should be around two thirds of the amount of milk used).
Are there any allergens in Yorkshire pudding?
Yes, there are multiple food allergens in Yorkshire puddings. Of the 14 major food allergens, most Yorkshire pudding recipes count Milk, Eggs and Cereals containing Gluten (in flour) among the ingredients. If you use the Erudus Recipe Builder tool, you can easily keep track of the allergens in a particular recipe - as well as the portion costs and nutritional content, and download into an easy to read and reference PDF single page document.
Can vegans eat Yorkshire puddings?
Yorkshire puddings are not vegan if you use the traditional recipe, but read on to the tips section to find out how you alter and substitute ingredients to make them vegan friendly.
How long do Yorkshire Puddings take to cook?
Yorkshire puddings take around 20-30 minutes to cook in the oven, but it's important that the oven is very hot - at least 225 degrees celsius - before they go in.
And now onto the tips…
Yorkshire puddings should be the last component of a roast to be cooked - though easy and effective to freeze for later, once cooked they are best eaten fresh.
The failsafe method for making Yorkshire puddings is to mix equal parts egg, milk and plain flour together with a pinch of salt. Whisk until the batter resembles wallpaper paste.
To make vegan Yorkshire puddings, use self-raising flour instead of plain flour, and substitute cow milk for soya milk. Then instead of eggs, use 100ml warm water and half a teaspoon of baking powder.
After making up the batter, leave it to sit for at least an hour before cooking. You can even leave it overnight - though if you do, give it a good stir before pouring out.
Picking the right fat is crucial, and the right fat is the one able to get the hottest. Vegetable oil is preferable to olive oil as it has a higher smoking point, but lard and beef dripping are the best choices.
Getting the ratio of hot fat to batter right makes all the difference when it comes to cooking Yorkshire puds - aim for 25% fat and 75% batter in your tin. A small knob of lard in each cup is enough if using that.
Delia Smith cites a cast-iron enamelled gratin dish as the ultimate cookware for Yorkshires, but so long as your Yorkshire pudding tin is metal (and not silicone) you'll be fine. A muffin tray also works for large, fluffy Yorkshire puddings, because of its depth.
Opening the oven door is a cardinal sin when it comes to making Yorkshire puddings, as it makes them sink. When you take out the tins with the hot fat close the oven door rather than leaving it open while you pour in the batter.
If you want to go Instagram-ready with sky-high fluffy Yorkshires, add an extra egg white to your batter. They'll tower over the competition.
With that in mind, always make sure your Yorkshire puddings have room to rise in the oven. The top shelf is the hottest and therefore the best for cooking them, but you don't want them to get squashed against the oven roof.
Mini Yorkshire puddings are a great English tapas dish - serve topped with roast beef and horseradish sauce, or a mini sausage and mustard. So moreish.
Once you've perfected your Yorkshire pudding recipe, record it in Erudus's Recipe Builder and collate all of it's nutritional and allergen information, as well as serving costs, into a single PDF document to be referenced whenever needed.
You may also be interested in…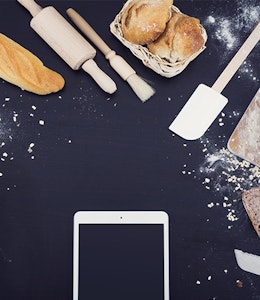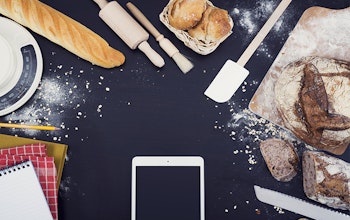 You may also be interested in…
Erudus… Has a Recipe Builder
Read
You may also be interested in…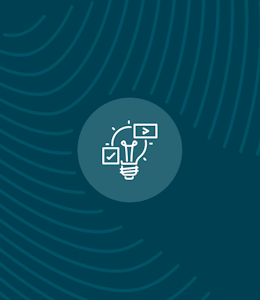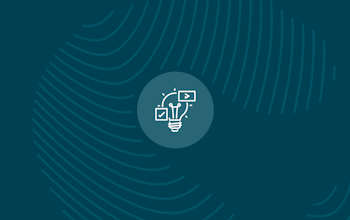 You may also be interested in…
Erudus… calculates Recipe costs
Read