Picnic tips (including what not to forget for a picnic)
It's picnic season! But what to pack for a picnic day? What should you never forget? Our list of simple picnic ideas and top tips are here to make outdoor dining a walk in the park…
---
Paper dinnerware may seem like an efficient choice, but they are prone to sagging and collapsing - not the best eating experience.
Enamel plates are lighter than porcelain, and easy to care for and clean, as well as being an environmentally-friendly option.
Keep safety at the front of your mind
The bacteria in food that makes you ill loves temperatures between 8 degrees celsius and 60 degrees celsius, so it's important to keep your dishes on ice or in a cool bag for as long as possible. You can find out everything you need to know about food safety for summer dining in our cheat sheet here.
You may also be interested in…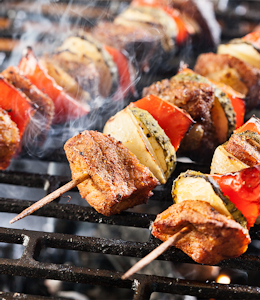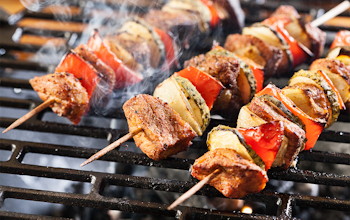 You may also be interested in…
Your Food Safety Cheat Sheet for Summer Dining
Read
Embrace food on skewers
Skewers are invaluable for picnics - load them with cooked meat, veggies and fruit for snacks that are easy to pack, tasty and relatively mess-free.
Batch make jug cocktails
Cocktails such as strawberry margaritas and sangria can be made up ahead of time in the kitchen and transported to the picnic in plastic jugs, bottles and even Thermos to keep them cool.
Serve dressing and sauces on the side
To prevent food going soggy, sauces and salad dressings should be kept separate and added only right before eating.
The Erudus Recipe Builder allows you to calculate the nutritional and allergen information, and even the cost per portion of dishes like pie and quiche. Simply input your ingredients using those from the Erudus Data Pool, or even your own custom ingredients and the tool will aggregate it all and put the information together on an easy to download recipe card. Find out more about Recipe Builder here.
Have a show stopper
Cold pies and quiches make a great choice as a main dish to centre your picnic around.
They can be packed with delicious seasonal ingredients such as asparagus and summer squash, as well as filling ingredients such as chicken, eggs and soft cheese, and are easy to divide up and serve.
Freeze soft drinks
You can freeze fruit juice, cordial and other beverages in bottles and even ice cube trays.
Not only will they melt into nice cool drinks as the day goes on, but they will keep other dishes cold during transit.
Curate a selection of sandwiches
Sandwiches are the quintessential picnic food, they're easy to pack and serve, not too messy to eat, and require no cutlery or plates. And we just happen to have put together this list of sandwiches perfect for summer...
Chunky salads only
Leafy greens will wilt in hot temperatures, so opt for chunky cuts of cucumber, radishes, carrots and courgettes instead.
Invest in some mason jars
Mason jars make for versatile picnic utensils, and can be used for salads, sauces, dressings and desserts.
Bring blanket weights
Most picnics take place on a blanket, but in the UK it's prone to getting windy.
So, to avoid your food and blanket scattering, use weights to keep everything flat on the ground.
You may also be interested in…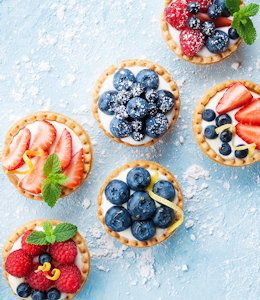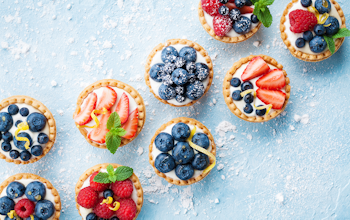 You may also be interested in…
Easy Summer Desserts - Recipes, Tips and Menu Ideas
Read
You may also be interested in…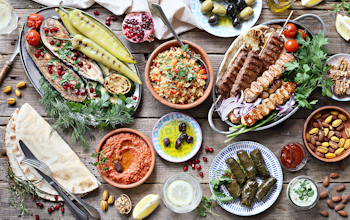 You may also be interested in…
You may also be interested in…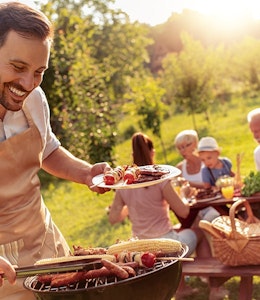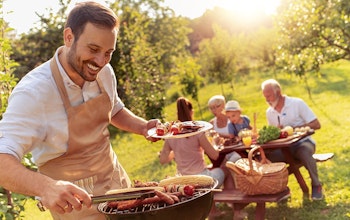 You may also be interested in…
The Summer Foods Hot List
Read
You may also be interested in…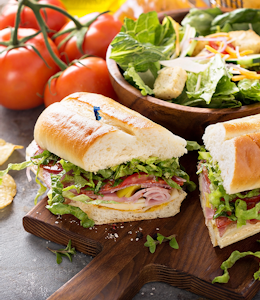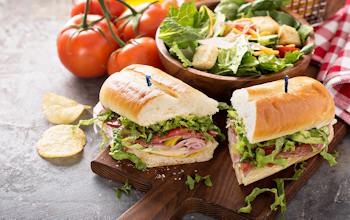 You may also be interested in…
Best summer sandwiches
Read