Pancake Day Recipe Ideas for Every Diet
Shrove Tuesday is almost here, the beloved Pancake Day in which a nation gorges on this most versatile of foods. Eat them sweet or savoury, as a snack, a meal or dessert, fat and fluffy or crepe style.
---
One other area in which you might not expect pancakes to be so versatile is how they can be adapted to different diets. But with a few tweaks you can make vegan pancakes, gluten-free pancakes, high-protein pancakes and low-fat pancakes. The list goes on - and we're here to help you perfect it.
First the basics...
What's the difference between a pancake and a crepe?
There is no difference between a pancake and a crepe unless you are referring to thick, American-style pancakes.The difference between American-style pancakes and crepes is that the former includes raising agents in the ingredients to ensure they are fat and fluffy.
Top Pancake Tip: Rest your pancake batter for at least 10 minutes, or even overnight, this gives time for the flour to hydrate and soften which eliminates any lumps and distributes the bubbles to give you a perfectly lifted pancake.
And now onto the pancake tips and ideas for every dietary requirement...
Gluten-free Pancakes
Making pancakes gluten-free and suitable for those with Coeliacs or a Cereals with Gluten allergy is easy - simply use gluten-free flour instead of normal flour.
However one thing to bear in mind is that gluten normally helps food rise, so if fluffy pancakes are what you're after, make sure baking powder is amongst your ingredients. And it has to be fresh - within 9 months of opening the rising power of baking powder begins to quickly decline so your pancakes will end up flat rather than fat.
Find a great recipe for gluten-free pancakes here.
Dairy-free Pancakes
For the fluffiest of pancakes, buttermilk is a key ingredient because it acts as a catalyst for the raising agent. But what if you are vegan, or suffer from lactose intolerance or a Milk allergy? Good news - dairy-free buttermilk pancakes are a thing, and to make them simply substitute real buttermilk for a mixture of apple cider vinegar and almond milk.
Egg-free Pancakes
Those with an Egg allergy can enjoy pancakes too - simply switch out eggs in your pancake batter for oil, vanilla extract and butter instead.
Vegan Pancakes
These days there are many vegan milk, butter and egg alternatives on the market. But if you're worried that simply substituting them into regular pancake recipes might leave them feeling a little flavourless or flat, opt for a recipe specifically intended for vegan pancakes - we love this one, which includes flaxseed, agave nectar and maple syrup.
Vegan pancake recipe, here.
We've also got a delicious Sweet Potato Masala Dosa Pancake (Sweet Potato, Herbs, Spices, Chilli & Coconut Raita) recipe, here .
Top tip: We love these toppings - free-from the 14 major food allergens: Lemon & Sugar, Apple Pie (baked apples and cinnamon), Tropical Fruit (coconut, dried pineapple and banana slices), Bacon & Maple Syrup.
Paleo Pancakes
People following a paleo lifestyle usually eat lean meats, fish, fruits, vegetables, nuts and seeds - limiting processed foods in their diet. Usually they might shy away from pancakes, but we have the answer to make Shrove Tuesday a-ok for Paleo devotees. Swap normal flour out for coconut or almond flour - these are very low in carbohydrates and come from natural sources. Fry in either olive, avocado or coconut oil.
Healthy Pancakes
Give your stack a healthier twist by making the batter with rolled oats, banana, eggs, baking powder and salt. Fry the batter over medium high heat until golden brown, and once cooked on both sides serve with a choice of fruit and a drizzle of yoghurt and honey. You can see the recipe here.
Low Calorie Pancakes
Use a mixture of banana, egg whites, fat free plain greek yoghurt, fat-free milk and flour for your batter and it'll come in at just 40 calories per pancake. Want to make them pack a fruity punch? Add blueberries into the batter once on the griddle.
Top tip: For dieters looking to make small changes, JimJams (which you can find on Erudus) offer an 83% less sugar version of their milk chocolate spread for those watching their sugar intake.
Protein Pancakes
You can easily incorporate added protein into your pancakes for those on a high-protein or muscle-building meal plan. This recipe combines rolled oats, protein powder, baking powder, eggs, greek yoghurt, coconut oil, vanilla extract and maple syrup.
Top tip: Looking for toppings with protein power? We recommend smoked salmon, eggs and avocado - or if you're vegan or allergic to eggs, tofu scramble (fry firm tofu in a pan with oil, salt, turmeric and black pepper).
Minimal Ingredient Pancakes
These pancakes are easy to make, and gluten and dairy-free. The recipe uses just eggs and bananas and you can find it here.
Toppings Inspiration
Some might say that toppings are the most important part of a pancake (okay a lot people!) and luckily we've already put together a rundown of the best pancake toppings here. You'll also find lots of tips and advice on how to build a successful pancake menu on Episode 2 of the Erudus Podcast.
Are there allergens in pancakes?
Yes, as mentioned above there are several of the 14 major food allergens in pancakes - Milk, Eggs and Cereals containing Gluten can be found in the batter. But it doesn't end there - Soya is another common ingredient in pancakes, often appearing in dairy-free ingredient substitutes. Peanuts and Nuts (Tree Nuts) are sometimes found in chocolate or other dessert products. Always check ingredients carefully to ensure you can communicate whether any of the 14 major food allergens are or may be present in a recipe.
You may also be interested in…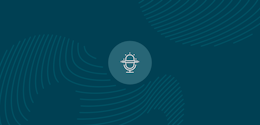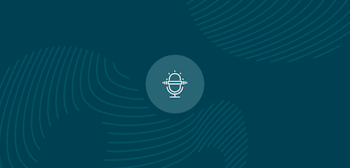 You may also be interested in…
The Erudus Podcast, Episode 2 - Monsieur Crepe Cafe
Read
How Erudus can help you manage allergens
It's our goal to make adapting challenges and new legislation in the foodservice industry as easily and efficiently as possible. That's why we've created a selection of tools and solutions to help Caterers (and Retailers manage and communicate the allergen content of their products. Our Recipe Builder allows you to instantly find allergen information for a single ingredient, or view the aggregated allergen summary for an entire recipe. Our Allergen and Nutritional Search provides essential allergen and nutritional information across tens of thousands of products, directly from the Manufacturer. And you can find out more about how Erudus can help Caterer here.
You may also be interested in…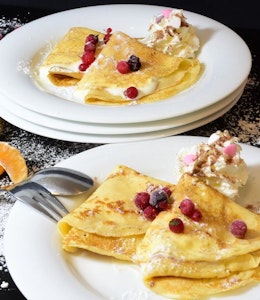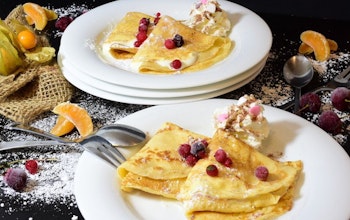 You may also be interested in…
Shrove Tuesday Pancake Toppings Debate
Read