What foods make you fall in love? Truth be told, probably none of them. But some foods definitely have properties that can trick your body into releasing the chemicals that make you feel like you're in love.
---
So with Valentine's Day looming, we've put together this list to prompt some romantic food ideas for the reddest (and pinkest) of red letter days...
What are strawberries?
Strawberries - commonly thought of as a sweet, red fruit with seeds on the outside, are grown and cultivated around the world, and are botanically a hybrid species of the genus Fragaria.
Why are strawberries romantic?
Because of its red hue, heart shape and sweetness, in ancient Rome the strawberry was associated with the goddess of love - Venus. As such, when 2 people shared a strawberry it was believed they would fall in love.
They are also packed with vitamin C, which helps skin glow and boosts energy and immunity in the body.
Most romantic way to eat strawberries
Chilled and either with rich, silky cream or dipped in melted chocolate.
Allergy alert!
Although strawberries are not among the 14 major food allergens, they are considered an increasingly common allergen.
What is it?
Honey is a sweet substance that can be solid, semi-solid or liquid depending on the temperature. It is made by bees, in order to sustain their colonies, by gathering and refining sugar from plants.
Why is honey romantic?
Honey has long been associated with romance, fertility and a happy marriage (traditionally newly married couples would drink mead on the first moon after their wedding). The ancient Greek medical scientist Hippocrates favoured a honey rich diet, and believed it helped with arousal.
On a more modern scientific note, we know honey contains nitric oxide (which improves blood flow and stamina) and boron (which regulates hormones in the body).
Most romantic way to eat honey
Want something sweet? Drizzle honey over fresh fruit. Savoury? Use honey, oil and white wine vinegar to make a delicious glaze for salmon.
What is whipped cream?
Whipped cream is a dairy product, consisting of thick cream that has been whisked or whipped until it has a fluffy, light texture. Sometimes whipped cream comes in an aerosol canister, and often it has been sweetened.
You may also be interested in…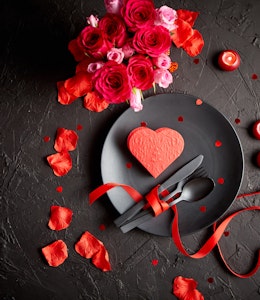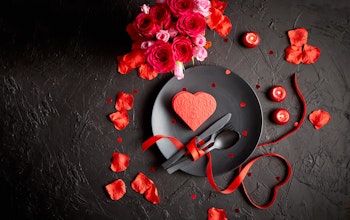 You may also be interested in…
The Allergy-Friendly Valentine's Day Menu
Read
Why is whipped cream romantic?
Silky and indulgent, whipped cream is considered to be a romantic and sensual food because it is the number one food to be used in the bedroom. Need we say more?
Most romantic way to eat whipped cream
As a topping to a decadent dessert, or on anything else you like...
Allergen alert!
Cream is derived from Milk, one of the 14 major food allergens.
What are figs?
Figs are sweet fruits that vary in size and colour, but are notably for their skin, which has a leathery texture and high concentration of sugar. Technically each fig is an "enclosed flower head containing many tiny flowers and seeds".
Why are figs romantic?
Figs are full of antioxidants, calcium, potassium and polyphenols - which aid relaxation and are said to help fertility.
Like many other romantic foods, the association between figs and love goes back to the ancient Greeks, who allegedly valued them more than gold and connected them with figures such as Dionysus (deity of wine) and Priapus (a satyr symbolising sexual desire).
Most romantic way to eat figs
Drizzled with honey and herbs alongside a baked blue cheese or Camembert
Champagne is a type of sparkling wine that by law must be produced in the Champagne wine region of France, using particular grapes and production processes.
Why is champagne romantic?
The ritual of champagne - the chilled bucket, the pop of the cork, the gentle fizz of the foam as it is poured in the glass, is hugely associated with romance, and the fact champagne pairs well with aphrodisiac foods from oysters to chocolate doesn't hurt either.
On a more technical note, the bubbles in champagne make the alcohol works faster, boosting feelings of giddiness and excitement, and some people believe that its scent replicates that of female pheromones.
Most romantic way to drink champagne
You may also be interested in…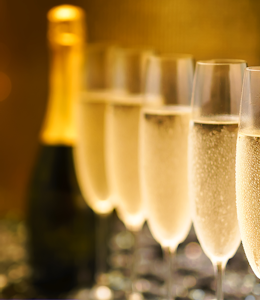 You may also be interested in…
Everything you need to know about Champagne
Read
Everyone knows champagne is best served chilled, but to be very specific it should be put in a bucket of half cold water and half ice for around half an hour, until it reaches a temperature of 8-10 degrees celsius. Then pour into a flute or saucer glass.
Allergen alert!
Champagne may contain Sulphur Dioxide (or Sulphites), one of the 14 major food allergens.
What is chocolate?
Chocolate is a food made from some amount of ground and roasted cacao seeds, and sometimes other ingredients such as milk and sugar. It can be eaten as a food in its own right, as an ingredient, or used to flavour other foods.
Why is chocolate romantic?
Varieties of chocolate with more than 70 percent cacao are rich in phenylethylamine and anandamide, which stimulate feelings of love-adjacent excitement and boost the body's levels of serotonin respectively.
Whilst chocolate has been considered an aphrodisiac since the Aztecs and the tradition of gifting chocolate goes back hundreds of years, the connection between chocolates and Valentine's Day was popularised by the confectioners Cadbury, who began selling their products in heart-shaped boxes in the run-up to the occasion.
Most romantic way to eat chocolate
A melted chocolate fondue, with marshmallows and/or fruit on skewers, is the perfect Valentine's Day dessert.
Allergen alert!
Some chocolate contains Milk, one of the 14 major food allergens.
What are oysters?
Oysters are a Mollusc, who can belong to either the Ostreidae family (true oysters) or Aviculidae family, (pearl oysters) and can be found in warm, coastal areas of the ocean.
Why are oysters romantic?
To keep up his stamina and libido, the famous lothario Casanova was said to eat 50 oysters for breakfast. And the science checks out… they are full of zinc, which improves dopamine levels and regulates the hormones connected to sex.
Most romantic ways to eat oysters
Oysters are hugely associated with Valentine's Day menus - eaten raw (hough you can steam for 30 seconds to open) with either Tabasco sauce or libido-boosting combination of soy sauce, garlic, ginger, salt and sugar.
Allergen alert!
Oysters are a variety of Mollusc, one of the 14 major food allergens.
You may also be interested in…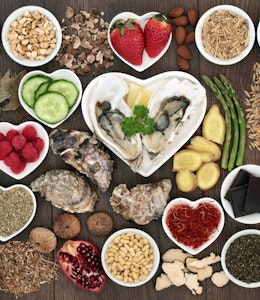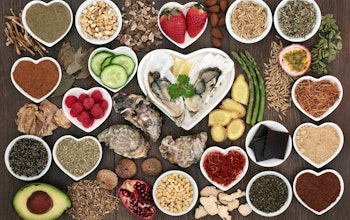 You may also be interested in…
Valentine's Day Aphrodisiac Foods
Read
What are almonds?
Almonds, or almond nuts are the seeds of the almond tree, which native to Iran and its surrounding countries.
Why are almonds romantic?
Almonds are associated with fertility - Romans would shower newlyweds with the nut as a good luck charm. They are also rich in vitamin E - which is great for glowing skin - and nitric oxide, which increases blood flow.
Most romantic way to eat almonds
In a salted caramel brownie served warm with ice cream, or lightly dusted with sugar as a flirty snack.
Allergen alert!
Almonds are a type of (Tree) Nut. Nuts are among the 14 major food allergens.
You may also be interested in…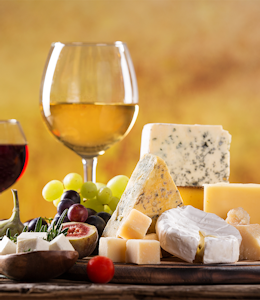 You may also be interested in…
Good wine and cheese pairings for every menu
Read
You may also be interested in…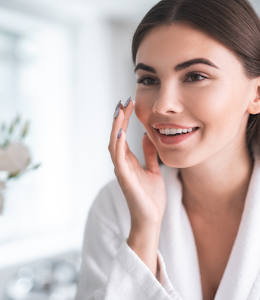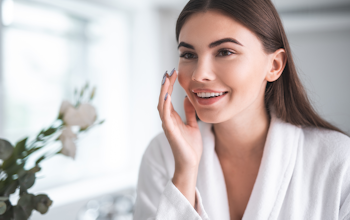 You may also be interested in…