Erudus… calculates Recipe costs
If you're an Erudus customer, no doubt you already know about some of the helpful things we do - like providing incredibly accurate nutritional and allergen data for over 64.8k food products and creating powerful search tools like Query Builder. But it's easy to forget just how many other little ways Erudus can help you save time and money. This series aims to help you find out, and this week we're focusing on how you can calculate the serving costs of all your recipes using Recipe Builder.
How? It all starts with our Recipe Builder tool, our handy solution that allows you to calculate and view the allergen and nutritional content of your recipes, in one handy place.
Recipe Builder also allows you to track a recipe's costs.
When adding an ingredient to your recipe, simply use the Ingredient Search to select your preferred product, and then add your 'Purchase Quantity' (one bottle of ketchup for example) and 'Purchase Cost' (£1 for the bottle of ketchup, for example).
As you do this with every ingredient, Recipe Builder will aggregate the monetary cost of the entire recipe, as well as the cost of each individual ingredient at a glance.
Input the 'Serves' number at the bottom of the ingredients list - for instance if the recipe is a cake that you intend to serve as 10 separate slices, input the number 10 - and Recipe Builder will then calculate the cost of a single serving. This is a great way of being able to see any single menu item's cost at a glance so you can determine the best mark-up and see where your businesses largest profit margins lie. It also provides you with a record of what you're spending, to help keep on top of your budget.
It's a common New Year's Resolution - be better with money. So get ahead in 2021 and track your recipe costs on Erudus.
You may also be interested in…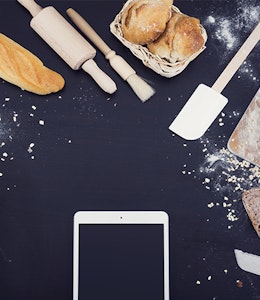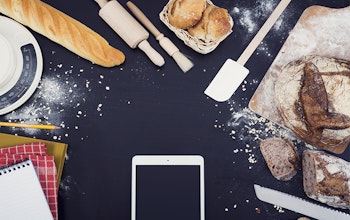 You may also be interested in…
Erudus… Has a Recipe Builder
Read